Miguel Francis: Usain Bolt training partner switches allegiance to Great Britain
The 22-year-old transfers from Antigua and Barbuda despite planned IAAF clampdown.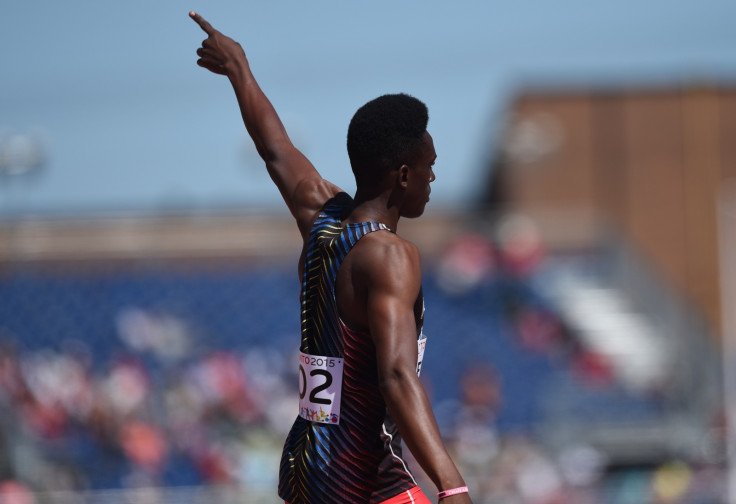 Usain Bolt's training partner Miguel Francis is eligible to compete for Great Britain with "immediate effect" after transferring his allegiance from Antigua and Barbuda. The 22-year-old, whose 200m personal best of 19.88 seconds made him the seventh-fastest man over the distance in 2016, was eligible for the switch having been born in Montserrat – a British overseas territory – despite the International Associations of Athletics Federations [IAAF] planning to cease such moves.
President Sebastian Coe had announced that changes in nationality would be outlawed earlier in the year, claiming the rules which allowed such acts were "no longer fit for purpose" and "open to abuse". But with Francis' attempts to join GB having started before the Rio 2016 Olympic Games in August he has been handed special dispensation. The IAAF claimed in February that all applications for transfer had been put on hold.
Francis has represented Antigua and Berbuda at the 2014 Commonwealth Games and 2015 World Athletics Championships, but missed the Rio Games through injury. His sprinting exploits make him a valuable asset to Britain, while his background training with Bolt's mentor Glen Mills means he joins the team with an already substantial reputation.
A statement from British athletics read: "British Athletics can confirm it has received confirmation from the IAAF that Miguel Francis is eligible to compete for the British Athletics team with immediate effect.
"The 22 year-old sprinter who was born in Montserrat is eligible for transfer of allegiance to GB with his birthplace a British overseas territory. Francis started the process to transfer allegiance from Antigua & Barbuda in August 2016, prior to the Olympic Games in Rio, and is now eligible to compete subject to meeting the required selection criteria for a Championships team."
The timing of the transfer means Francis could represent Britain during the Diamond League season which begins in Doha in May. The European Athletics Team Championships follow at a venue still to be confirmed before the World Championships take place in London in August.
© Copyright IBTimes 2023. All rights reserved.