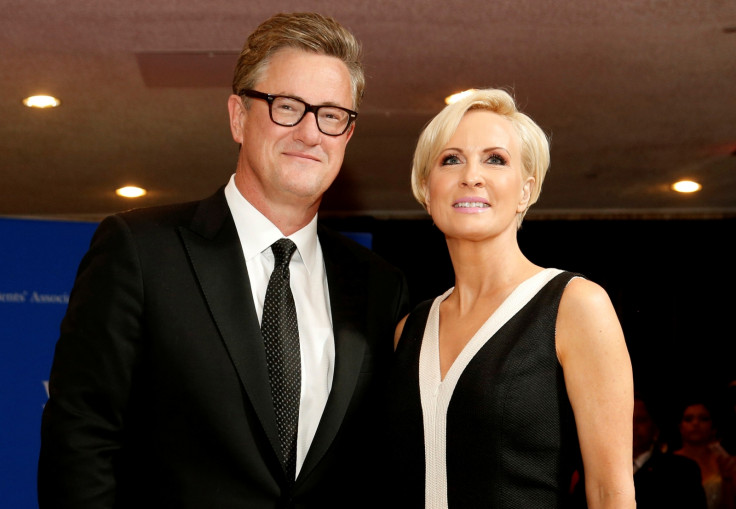 US President Donald Trump shocked and enraged the country with his recent Twitter rant in which he slammed the hosts of Morning Joe, which he described as "poorly rated".
In a vicious attack on Mika Brzezinski who hosts the show with her fiancé Joe Scarborough, Trump tweeted that "low I.Q. Crazy Mika... was bleeding badly from a face-lift" during a visit to Mar-a-Lago around New Year's Eve.
Scarborough and Brzezinski are not taking the verbal barbs lying down, with the latter even explaining the truth behind her face-lift" conversation with the president. The 50-year-old revealed to Vanity Fair that she had had a procedure to tighten the skin under her neck but did not want it becoming public knowledge, especially the way Trump described it.
"I had a turkey neck. My mom told me to get it done," she explained. "I was FaceTiming all my friends, telling them to get it done, that it wasn't so bad."
Brzezinski even spoke to Melania Trump about the procedure, during the New Year's Eve visit to Mar-a-Lago, but allegedly it was the then-president-elect who was more interested.
"The irony of it all is that Donald kept saying, 'That's incredible. You can't even tell. Who did it? Who did it?' He kept asking for the name of the doctor," Brzezinski recalled. "He literally asked 10 times. 'Is he down here? Who is he?'"
The MSNBC host mentioned that this was not the first time Trump took a strike at her. In 2016, he described her as "a neurotic and not very bright mess!" and threatened to "tell the real story" about their relationship.
The two sides finally managed to make peace (of sorts) following a meeting brokered by Jared Kushner and Trump apologised. "Jared said we should end the meeting right then and there, because it was one of the only times he had heard him apologise," Scarborough recalled.
This time around, the two are not expecting any such apology and do not plan on spending too much time worrying about it. "We would take these insults seriously from anyone else," Scarborough said. "We don't from him, because, unfortunately, we believe he is in decline."
The White House has declined to comment on either subject.