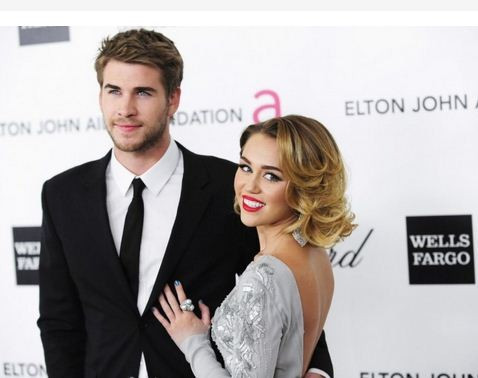 Australian actor Liam Hemsworth is reportedly annoyed by Miley Cyrus' repeated phone calls and texts.
It was recently reported that the Hunger Games star had reached out to Cyrus when he found out his former fiancee was unwell.
The 21-year-old former Disney star was admitted to hospital after suffering from a severe allergic reaction to an antbiotic prescribed for a sinus infection.
Cyrus, who is in the middle of her Bangerz tour, was forced to cancel her St. Louis, Missouri concert, a day after she cancelled her Kansas City concert.
"[Miley] just won't let him go," OK! Magazine's source revealed, according to Hollywood Life. She "blows up Liam's phone several times a week, usually when she's drunk, but also when she's down and lonely."
"Liam feels sorry for Miley," the source said. "But he's sick of it. He'd love for her to fall for someone new so the late-night calls and texts will finally stop."
Hemsworth and Cyrus met on the set of Nicholas Sparks film The Last Song, in 2009. In 2012, Hemsworth proposed to Cyrus with a 3.5-carat Neil Lane diamond ring.
The couple made their last public appearance together at the premiere of his film Paranoia at the DGA Theater in Los Angeles, before Hemsworth officially announced his breakup with the Wrecking Ball singer.
Meanwhile, during an interview with Cosmopolitan magazine December issue, she revealed how she is dealing with her split from Hemsworth.
"I need to treat my music like a relationship – give it my time and all the attention it deserves – and that's my main love right now. This is the best time of my life. I'm not going to look back on it and be like, 'I wish I hadn't been dwelling over a breakup,' you know?
"Because that's not what God wants my life to be about right now. God wants my life to be about being successful and being happy and blessing other people and being blessed," Cyrus said.