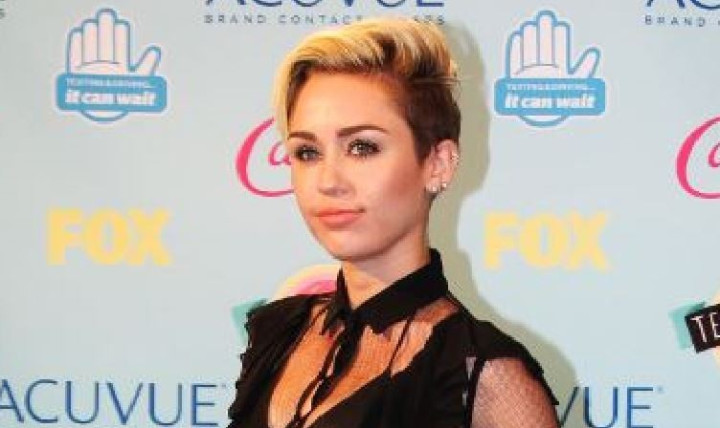 Pop sensation and fomer Disney star Miley Cyrus is set to perform at the American Music Awards (AMA's) 2013 on Sunday, 24 November.
The 20-year-old's appearance follows her racy and controversial performance at the MTV Video Music Awards in August at which she performed her hit single We Can't Stop and later a duet of Blurred Lines with Robin Thicke
The Party in the USA singer was seen then on stage in a silver sequin leotard with an image of a bear sticking its tongue out. She later slipped into a flesh-toned plastic bikini and used a foam finger on her private parts as well as Thicke's.
The raunchy routine was the most talked about incident from the show, reportedly drawing 306,000 tweets per minute.
Meanwhile, the AMA, which will be broadcast live from the Nokia Theater Los Angeles on ABC, will also feature a performance by Imagine Dragons.
Kelly Clarkson and Will.i.am along with Lance Bass, announced the nominations on Good Morning America. This year, Macklemore & Ryan Lewis, Bruno Mars, Rihanna, Taylor Swift and Justin Timberlake are all up for the Artist of the Year category.
Nickelodeon star Ariana Grande also received a nomination in the New Artist of the Year category. British boyband One Direction has two nominations - Favorite Band and Favorite Album categories.
Favorite Female Artist, Pop or Rock: Pink, Rihanna, Taylor Swift
Favorite Male Artist, Soul/R&B: Miguel, Robin Thicke, Justin Timberlake
Single of the Year: Cruise, by Florida Georgia Line, featuring Nelly; Thrift Shop, by Macklemore & Ryan Lewis, featuring Wanz; Blurred Lines, by Robin Thicke, featuring Pharrell and T.I.
Click here for the FULL list of the 2013 American Music Award Nominees.