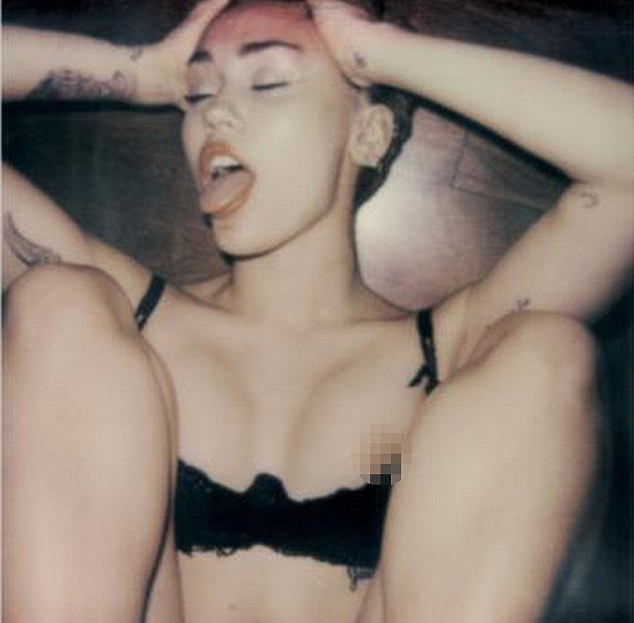 Miley Cyrus has stripped off again.
The singer, who is increasingly known more for her nudity and her alleged drug use than for her music, has shed her clothes and any remaining inhibitions for a behind the scenes photo shoot for V magazine.
The magazine has published a series of explicit Polaroid shots taken by Cyrus's close friend pal Cheyne Thomas, during her controversial Bangerz tour.
The photos, taken in locations such as Helsinki and Argentina, show Cyrus killing time between tour dates, as only Miley would.
The 22-year-old poses provocatively in the images, which depict full-frontal nudity.
Dressed like a hippy, she poses naked in her back garden in Los Angeles, spraying herself with water. In another shot, a pull-out centrefold poster, she is standing naked in the bath with only foam covering her modesty.
In one photo, she is sat surrounded by books next to an oil painting, wearing nothing but her favourite boots.
In other images the former Disney star poses provocatively in her underwear and modelling an array of outlandish wigs.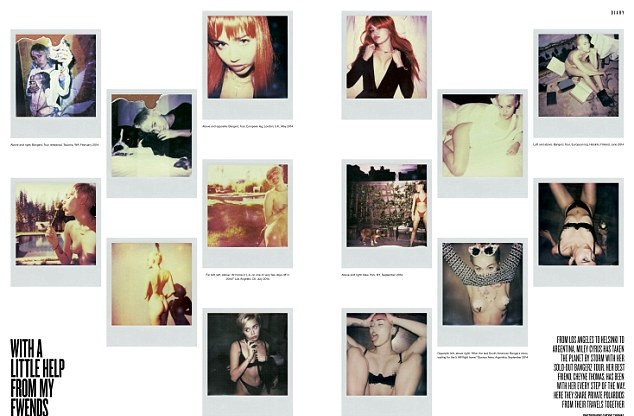 Cyrus was previously featured in V magazine's 91st issue, titled the 'Rebel Issue,' with the caption 'Why Miley loves to provoke.' The images were shot by Chanel's creative director Karl Lagerfeld.
She first appeared completely naked on a wrecking ball for her now-infamous music video. She has continued to shock, both with her outrageous antics and controversial appearances.
The singer most recently hit the headlines after images of drug paraphernalia were posted on her Instagram page, prompting concerns for her well-being.
The wild child of pop has been on a mission to rid herself of her Disney image and famously commented that she wanted to "murder Hannah Montana."