Miley Cyrus: Singer's MAC Viva Glam advert avoids ban after 'sexually suggestive' complaints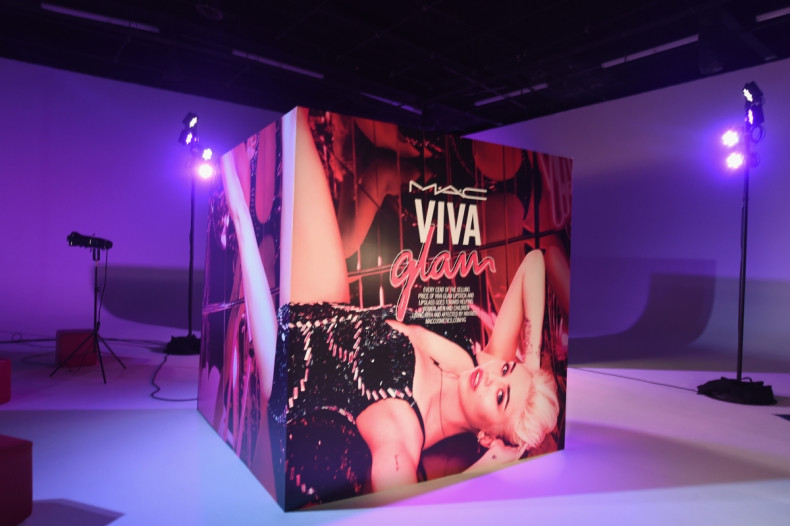 She is often on the receiving end of backlash for her shocking antics but Miley Cyrus has managed to avoid getting into trouble for once. The Wrecking Ball singer was accused of posing "offensively" in her advert for MAC Viva Glam cosmetics, but a watchdog has decided not to ban the campaign.
In one advert for the cosmetics giant, featured on billboards and posters, the 22 year old wears a bejewelled, low-cut bodysuit with her legs spread open. Two complaints were made to the Advertising Standards Authority (ASA) by those who felt the campaign was inappropriate for children while three complaints said the advert is "offensive" and "overtly sexual".
However, in their rulings, the ASA determined: "MAC stated that the ads showed Miley Cyrus in a confident pose and that the use of colour and multiple reflections made the images dynamic and vibrant, while providing a background that made her stand out and that the composition of the ads were designed to draw the viewer to her confident and defiant stare.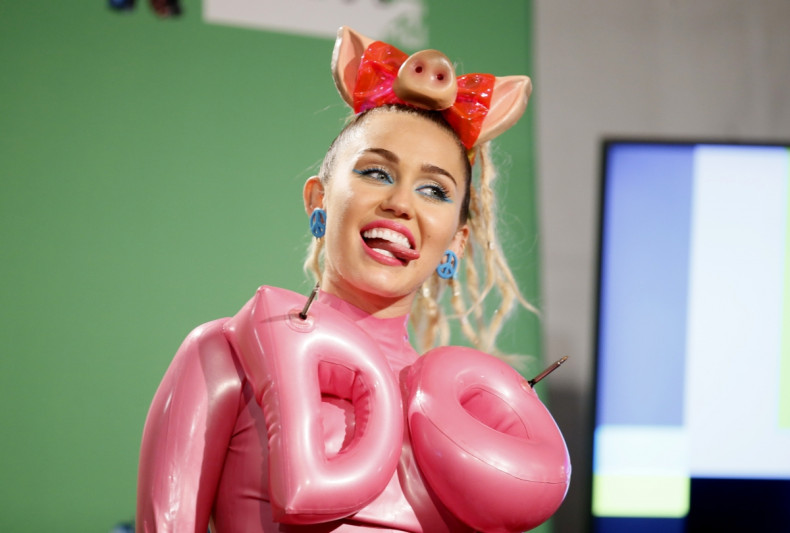 "They stated that the images, including the mirrored reflections of Miley Cyrus, were not overtly sexual since they featured no nudity or any hint of sexual activity including in her facial expression... She was fully clothed and no reference to undressing was made."
In their conclusion, the watchdog admitted that while they found the images in all three posters of the campaign to be "sexually suggestive... they were not overtly sexual". They ruled: "The ASA recognised that some might find the posters distasteful, particularly in the context of a make-up ad and we considered that the overall message of the posters was sexually suggestive.
"Therefore, while we considered that the images in all three posters were sexually suggestive, we concluded that they were not overtly sexual and unlikely to cause serious or widespread offence." The board did state that the adverts should not be placed within 100m of a school, however this guideline was already set by MAC when the campaign was issued.