Unexpectedly for a company that said everyone would "behave a lot better" if anonymity on the Internet was impossible, Facebook has launched a new chatroom app to rival the likes of Secret and Whisper.
Facebook Rooms allows users to chat and send pictures and videos in a forum environment without revealing their identity.
The app does not require a Facebook account to sign up or to chat in the various forums, but it is only currently available on iOS.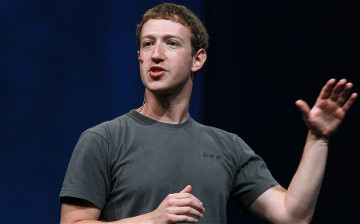 Users join 'rooms' based on their personal interests and hobbies in a format reminiscent of anonymous chatrooms popular in the 1990s.
"From unique obsessions and unconventional hobbies, to personal finance and health-related issues, you can celebrate the sides of yourself that you don't always show to your friends", said Facebook Rooms product manager Josh Miller.
Speaking about the use of usernames instead of real identities, Miller continued: "That's why in Rooms you can be 'Wonder Woman' or whatever name makes you feel comfortable and proud. You can even create different identities for different contexts."
The individual 'room' essentially comprises a feed of photos, videos and text, and looks similar to Facebook or Instagram.
Each chatroom on the app is accessed by invitation-only and can be joined by using a QR code, which existing room members pass along by posting it online or by printing it out and giving it to their friends.