Activists in South Korea are reportedly planning to use balloons to drop millions of leaflets across the border to inform the neighbours about the murder of North Korean leader Kim Jong-un's estranged half-brother.
The leaflets will contain details about the murder of Kim Jong-nam and pictures that were taken of him dying slumped in a chair at a clinic in Kuala Lumpur airport. Jong-nam was reportedly poisoned with a toxic VX nerve agent on 13 February.
It is unclear how many North Koreans are aware of Kim Jong-nam's murder. Activist leader Park Sang-hak, a defector who leads the Fighters For Free North Korea group, reportedly said that the move was intended "to let our North Korean compatriots know the act of extreme brutality committed by Kim Jong-un", AFP news agency quoted him as saying.
The group is planning to launch the leaflets in mid-March and the balloons will carry text that describes the North Korean leader as "a devil who killed his own brother", Park added.
The leaflets will also reportedly contain allegations by South Korean spy agency that Kim Jong-un is responsible for the death of many Pyongyang officials and that he was behind his half-brother's assassination.
According to the news agency, the text in the balloon also claims Kim Jong-un organised the murder of his half-brother because some considered the latter had better claim over the leadership as Jong-nam was the first-born son of former leader Kim Jong-il.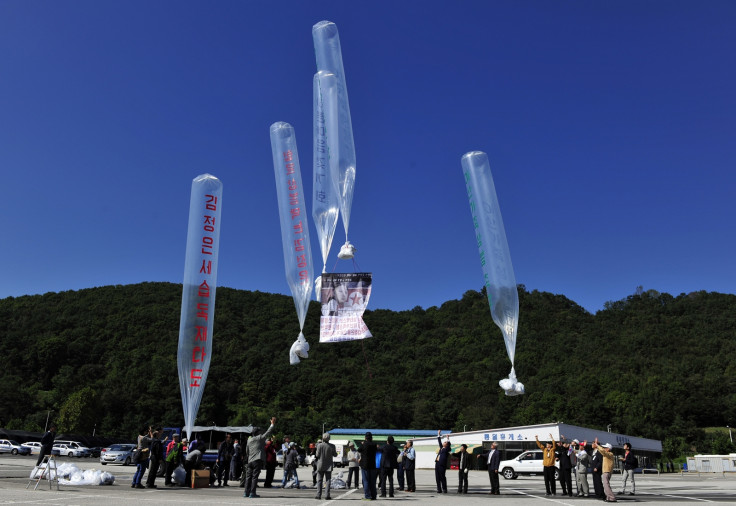 Kim Jong-nam was allegedly killed by two women who have said they thought they were playing a TV prank. They were charged for murder on 1 March.
Both the US and South Korea believe North Korean agents were behind the assassination plot.
Pyongyang is yet to identify the deceased and has so far only said he was a North Korean national with a diplomatic passport under a different name.