The concept of 'Dry January' was started in 2013 by the British charity and campaign group, Alcohol Concern. In an effort to reduce unhealthy drinking, the initiative encourages people to go sober for the entire month.
The idea of a hangover-free month has enticed 3.1 million Brits who planned to take on the Dry January challenge this year, according to a YouGov poll.
Here to make their decision easier are Club Soda, a company that launched in 2015 to promote the Mindful Drinking movement - a lifestyle which encourages healthier drinking decisions - through online courses.
Club Soda's mission is to "create a world where nobody feels out of place if they are not drinking", co-founder Laura Willoughby told IBTimes UK.
As a result, they run everything from low-alcohol and alcohol-free events, to festivals and pub crawls through London that take people around sites and through pubs known for non-alcoholic or low alcohol percentage options. As such, Club Soda have tapped into a wider trend that extends past Dry January.
Last year the Office for National Statistics found that British people were drinking less than before. In total, 56.9% of those aged 16 and over had a drink in the week before being interviewed, down from 64.2% in 2005. In addition, 21% of adults are not drinking at all.
In 2014, The World Health Organisation placed Britain 13th highest out of 196 countries for heavy drinking. The harm of this ranges from alcohol poisoning and cardiac arrest, to incidents such as falls and car accidents.
Thanks to groups like Club Soda, decisions such as going sober or drinking less don't have to be as overwhelming as they seem.
Willoughby said: "We are a very 'alcocentric' society and alcohol is hardwired into our whole emotional and social landscape, so when you decide to change your drinking it can be a bit tough. Connecting with others on the same journey supports success.
"Not drinking does not mean not going to the pub, but we sometimes need to practice a new behaviour in a familiar surrounding. So we pick the best pubs for low and no alcohol drinks and make a night of it! Our drinks festivals, which we had two of last year, attracted nearly 13,000 people."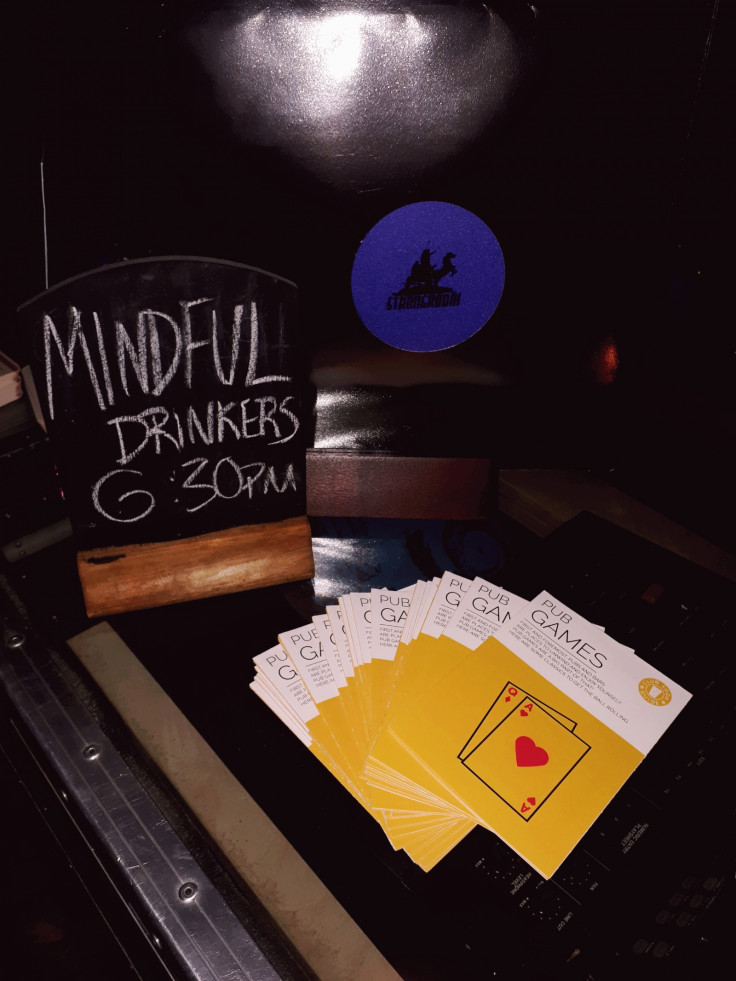 What is mindful drinking?
"Mindful drinking is all about deciding what is right for you, today, at this moment. You are in control," said Willoughby.
According to Willoughby, there are a few rules to embracing mindful drinking:
1. Plan ahead
"Just winging it and mindfulness don't go so well together. So take your time and plan, plan, plan. Look for pubs and bars with great low and no alcohol drinks, so that you can choose to drink or not to drink."
2. Don't panic at the bar
Willoughby said that panic-ordering wine is completely understandable, however there is no need to feel nervous. She suggested chatting to the bar staff about what is on offer or even posing them a challenge to create a delicious mocktail. More likely than not, they will love it.
3. Fake it if you have to
Pretending to drink alcohol is an option for people bored of having the same chat about abstaining. Buy fizzy drinks or soda and pretend it's a G&T for example. It is a great way of avoiding annoying or overwhelming exchanges about sobriety.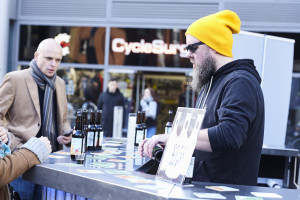 4. Assess your mood before acting
"Think 'HALT'; am I hungry? Angry? Lonely? Tired?Thirsty? If you are any of these things, do something about that first, rather than try to hide it with a drink," said Willoughby.
Tackling the issue that might steer someone towards drinking is much better than ignoring it with another activity. Drinking to ignore you original problem is only going to end badly, she pointed out.
5. Stick to your guns
"Make your decision, put it into words, and practice saying it out loud. For example: "I have decided not to drink tonight, as I'm saving myself for the weekend."
6. There's safety in numbers
The stats prove that there are less people drinking than you realise. Willoughby suggested looking around and being more aware of pregnant women, those abstaining for religious reasons, or even people taking it easy. You certainly won't be alone in not drinking.
Whether you are deciding to make a lifestyle change or just trying sobriety for a month, Club Soda's ethos is that being sociable and outgoing is not directly tied to drinking and their packed events are proof of that. For tickets to their upcoming events, click here.