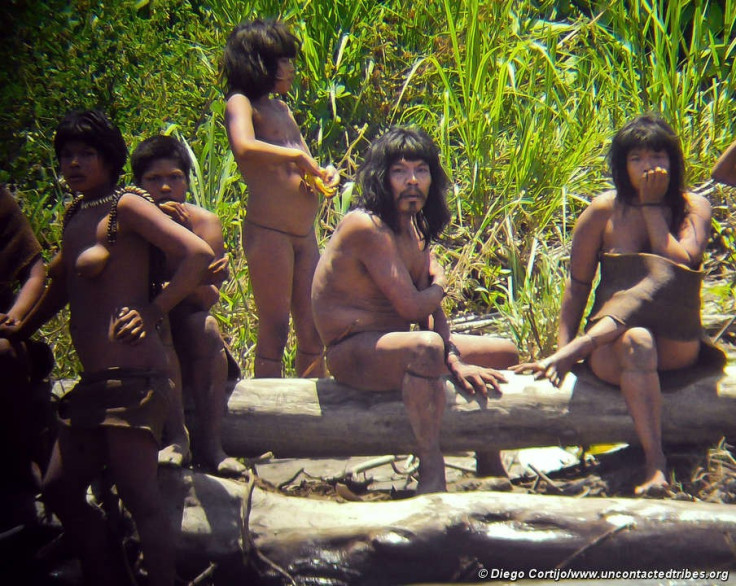 Brazilian prosecutors have launched an investigation following unconfirmed reports that goldminers killed more than 10 members of an uncontacted tribe living in the Amazon.
Funai, a national agency protecting the rights of indigenous people, reported the goldminers to prosecutors in the state of Amazonas after they were overheard bragging about the killings in a bar last month.
They were brandishing a hand-carved paddle knife which they said belonged to the tribe, the agency reported.
Leila Silvia Burger Sotto-Maior, Funai's coordinator for uncontacted tribes, told the New York Times that the conversation was "crude bar talk".
"They even bragged about cutting up the bodies and throwing them in the river," she said, adding that the miners claimed that they "had to kill [the tribe members] or be killed. There is a lot of evidence, but it needs to be proven," Sotto-Maior said.
Women and children are believed to be among the dead, according to Funai. The massacre occurred in an area known as 'Uncontacted Frontier', which contains more uncontacted tribes than anywhere else on Earth.
Prosecutor Pablo Luz de Beltrand said the killings took place in the Javari Valley, the second largest indigenous reserve in Brazil.
He said it was difficult to investigate the incident properly as the "tribes are uncontacted" and "even Funai has only scant information about them."
Beltrand said it was the second such incident he was investigating this year. The case of several uncontacted Indians who were killed in February still remains open.
Survivors International, the largest global indigenous rights group, warned that the uncontacted tribes were very small and that the massacre could mean a significant percentage of a remote ethnic group had been wiped out.
Sarah Shenker, a senior campaigner for the group, said: "If the investigation confirms the reports, it will be yet another genocidal massacre resulting directly from the Brazilian government's failure to protect isolated tribes — something that is guaranteed in the Constitution."
Brazilian President Michel Temer has slashed funding for indigenous groups, forcing Funai to close several of its monitoring bases and reduce staffing in others. Three bases have been closed in the Javari Valley, where the tribe members are reported to have been killed.