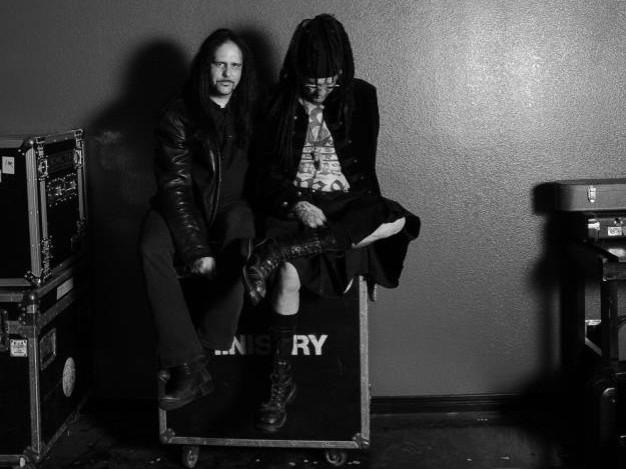 Mike Scaccia, the guitarist for heavy metal bands Ministry and Rigor Mortis, has died aged 47 after collapsing on stage.
Scaccia was performing at the Rail Club in Fort Worth, Texas, for Rigor Mortis lead singer Bruce Corbitt's 50th birthday when he collapsed.
The guitarist was taken to a hospital, but was later pronounced dead.
Al Jourgensen, Ministry's lead singer, confirmed his death on the band's website telling fans: "I just lost my lil' brother and my best friend."
He added: "Mikey was not only the best guitar player in the history of music, but he was a close, close, close part of our family - and I just lost a huge chunk of my heart today.
"Our lives are forever changed. Life without Mikey is like orange juice without pulp - kind of bland."
Corbitt released a statement shortly after the guitarist's death. It said: "My brother is gone. The only reason I am who I am is because of this man. If it wasn't for him I wouldn't even be in a band. RIP Mike Scaccia! The greatest guitar player I ever knew."
Scaccia died of a sudden heart attack brought on by a heart disease, according to the he Fort Worth medical examiner.
According to the blog Blabbermouth.net, Scaccia had asked for the strobe lights to be turned off, before collapsing with a seizure.
He was born in Babylon, New York on 14 July 1965 and formed the thrash metal band Rigor Mortis in 1983. Six years later, the guitarist was invited by Jourgensen to join Ministry.
The first album Scaccia appeared on for Ministry - 1992's Psalm 69: The Way to Succeed and the Way to Suck Eggs - became their most commercial successful, selling over a million copies in the US.
He also contributed to Ministry spin-off, including the Revolting Cocks, Lard, and Buck Satan and the 666 Shooters