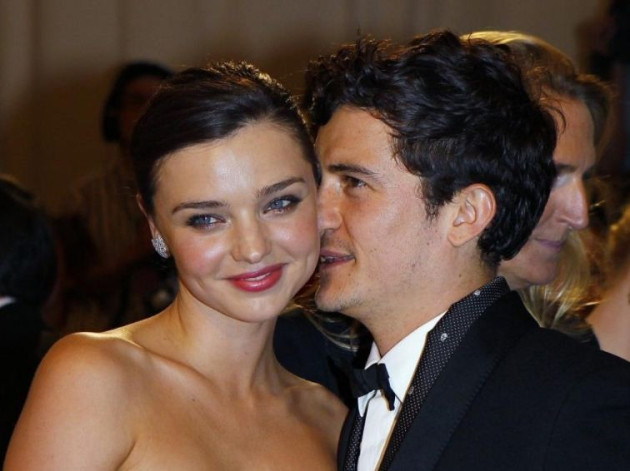 Orlando Bloom opened up about his split with Australian supermodel Miranda Kerr, during an appearance on Katie.
The Pirates of the Caribbean star and Kerr shocked everyone when they said they have split after six years of marriage.
"Life sometimes doesn't work out exactly as we plan or hope for," Bloom told Katie Couric.
"We love each other. We're a family. We're going to be in each other's lives for the rest of our lives," he added, "There's no question that for the sake of our son and everything else, we're going to support one another and love each other as parents to Flynn."
Recently the couple were seen together in Central Park in New York, as they took their two-year old son for a walk.
According to insiders, Bloom and Kerr were in a "loveless marriage" for two years.
"Miranda felt that Orlando's filming schedule was too difficult to balance with family life," a source told the Sun, "But in the end he felt that she was too tied to work commitments in New York. Something had to give."
"Everyone in Hollywood knew they were no longer a couple. They weren't living together and the spark has gone. They fell out of love long before they were prepared to accept the marriage was over," the source added, "At times they'd keep up appearances while they were out and about, but it was a bit of a sham."