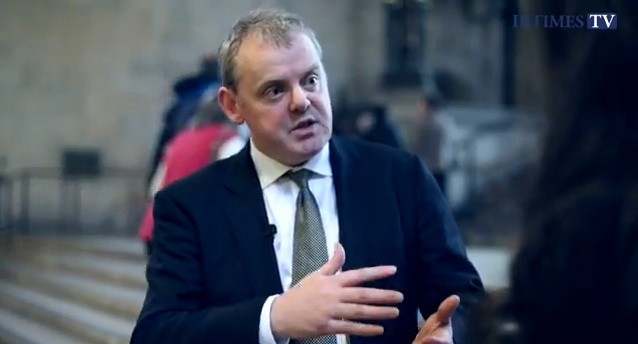 The fight for businesses seeking redress from banks who have mis-sold them derivatives is far from over, as lawmakers are still pushing for amendments to the existing review framework and for more financial products to be included.
Guto Bebb, Conservative MP for Aberconwy and founder of the All-Party Parliamentary Group on mis-selling derivatives, told IBTimes UK exclusively on camera that while the group has had success in helping some 40,000 businesses get temporary relief from their interest rate swap agreement (IRSA) payments, much more work needs to be done to secure redress from Britain's biggest banks.
"We've already persuaded the Inland Revenue to not pursue businesses that are in difficulty with tax payments as a result of being sold IRSAs," he says in our video.
"Other milestones: the APPG is dealing with the banks to ensure they are moving to a position where they are giving a moratorium on payments.
"The other issue is to try and find out if we can have tailored business loans [TBLs] added to the Financial Services Authority review and redress scheme. They are currently excluded but there are thousands of businesses that have these that are very similar to IRSAs."
For the full interview, check out the video on IBTimes TV or on this page.
Related Articles:
Mis-Selling Derivatives Scandal: UK Businesses Fight to Survive [VIDEO]
Mis-Selling Derivatives: Tessa Munt MP Demands Answers from Banks [VIDEO]
Mis-Selling Derivatives: Fixed-Rate Tailored Business Loan Included in FSA Review for First Time
Mis-Selling Derivatives Exclusive: Barclays' Lawyers Accused of Breaching Code of Conduct