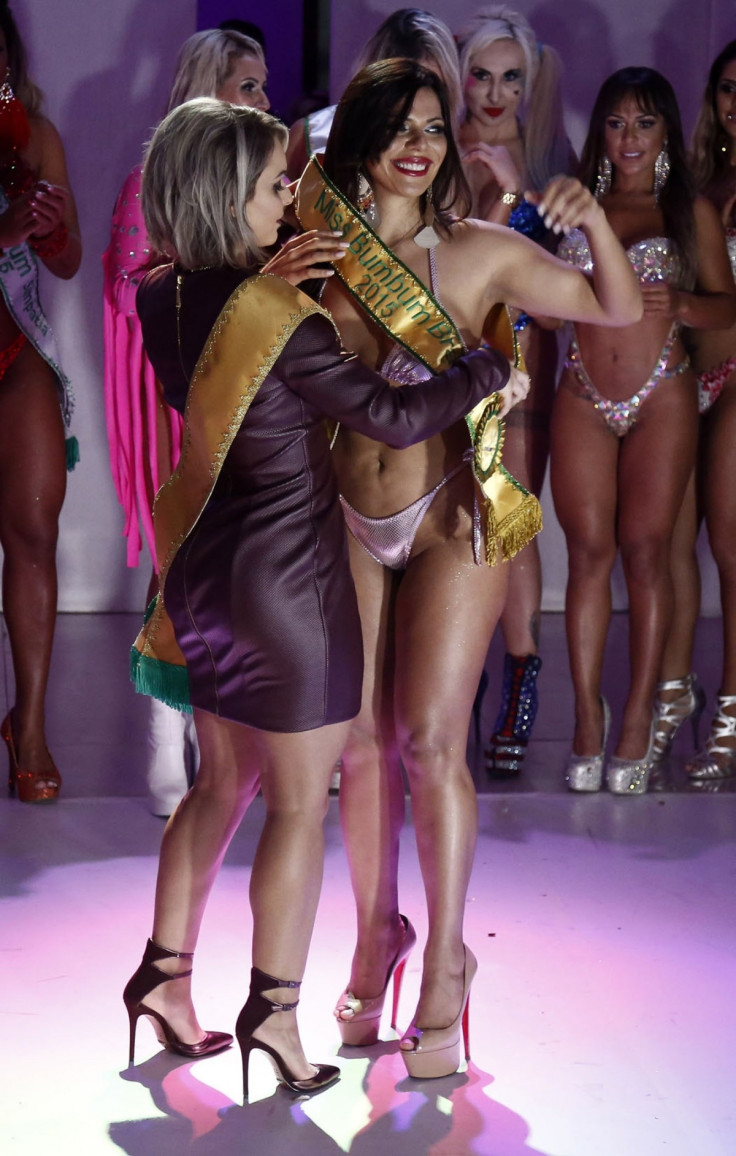 Suzi Cortez has won the Miss Bumbum Brazil 2015 pageant in Sao Paulo. The contestant from Distrito Federal received the sash from last year's winner Indianara Carvalho at the event.
"I've been preparing myself for the past four months. I've always wanted to win this contest. I dedicated myself completely. I dieted and did rigorous training," she said after the win.
In the grand finale, Cortez competed with 14 others to be judged the owner of the country's best bottom. The contest comprised an elimination round that featured representatives from all of the country's 26 states and the federal district of Brasilia. More than 500 competitors enter the contest every year.
Camila Gomes from Minas Gerais came second while the third place was secured by Dani Sperle from Rio de Janeiro. Cacau Oliver, the organiser of the contest, said in August: "The Miss Bumbum competition is to elect Brazil's most beautiful bum. It started five years ago here in Brazil, and now we are opening up the phase of public voting."
Scroll down to take a look at Miss Bumbum Brazil 2015 pageant in Sao Paulo.