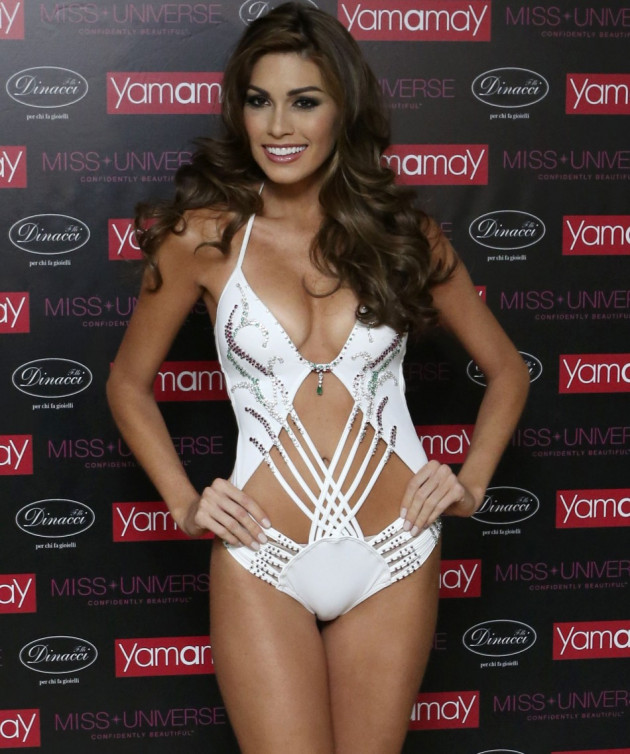 Miss Universe 2013 Venezuela's Gabriela Isler dazzled in Italian swimwear and lingerie brand Yamamay's million dollar swimsuit during an unveiling ceremony in Moscow.
The white emerald, diamond and ruby-studded swimsuit, is handcrafted by jewellery manufacturer Dinacci.
"I feel very happy to share my first day as Miss Universe," Isler said, according to Lebanese newspaper Daily Star, "I'm a simple girl. I am just come to have fun, to enjoy the moment - and here I am."
"It's very simple but very elegant, so it's like me," she added.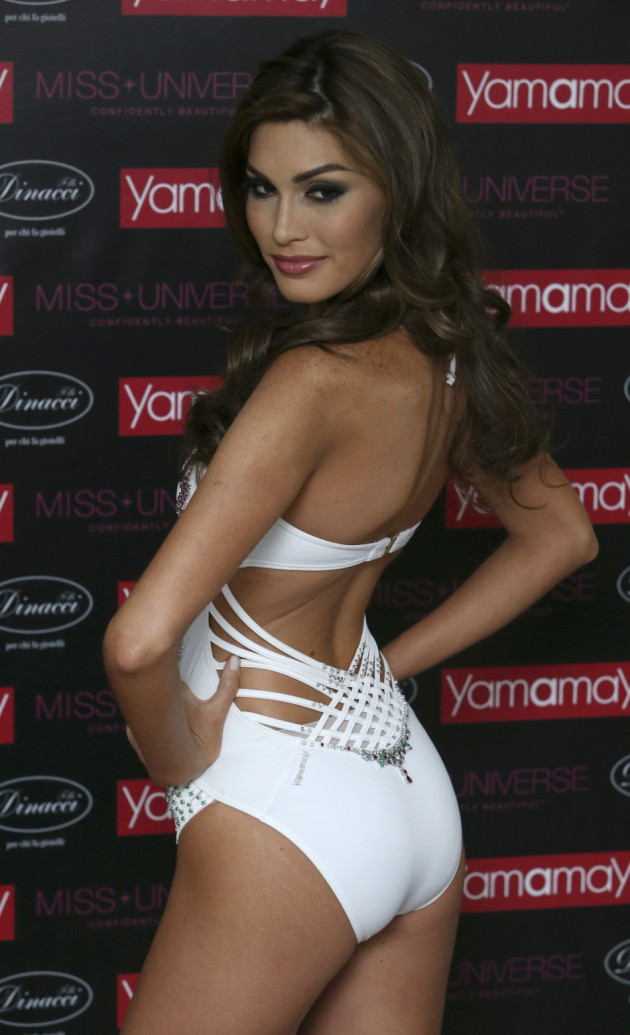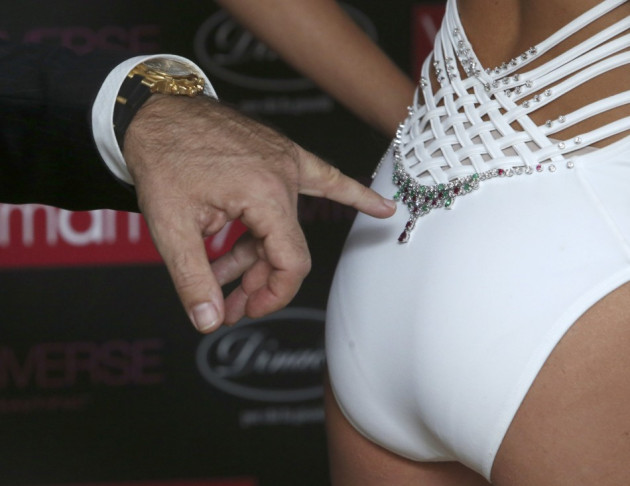 The 25-year-old will also be featured in the international advertisement for the YAMAMAY FOR MISS UNIVERSE collection, including its two new lines called TIMELESS and SPARKLING; which are inspired by movie stars from the 1950s and a revised glam punk style.
"We do have armed guards, so don't get any ideas," Paula Shugart, president of the Miss Universe organisation joked.
"I'm still asking: where are those guards, because I'll run with it," Isler responded.
Isler beat 85 other contestants, giving Venezuela its seventh Miss Universe crown. The beauty queen will travel around the world for the next one year representing the Miss Universe Organisation and a charity of her choice.
During the interview question, Steven Tyler, Aerosmith's front man and lead singer asked about her biggest fear and how she plans to overcome it.
"Fear is not negative. We should overcome all our fears and this in turn would make us stronger. As soon as we overcome our fears we can face any challenge," she replied.