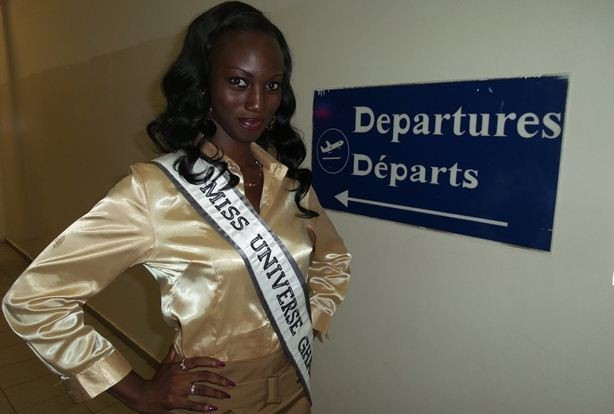 The most controversial Miss Universe candidate, Miss Universe Ghana Hanniel Jamin, has finally landed in Russia. This beauty queen had earlier complained of unfair treatment from the organisers.
According to Ghana Web, she had received threats that she would be stripped of her title if she does not keep her mouth shut. She had also posted in Facebook that she had been threatened to be replaced with someone else in the competition.
"Please the miss universe organization worldwide, pageantology, missosology, russian embassy, russian and ghanaian immigration, the media please take note," she stated pleading with the media to act.
Jamin also posted another message on her official Facebook account the next day directing it to one of the runners up whom she thought would replace her.
"No matter how hard 'you' the miss universe ghana 2013 beauty pageant runner up tries to take my place, you will never succeed, you will always remain my runner up besides you can never steal my position because i will make sure you and the people manipulating things are jailed," Jamin wrote on 17 October.
Jamin later apologised for her behaviour before leaving the Kotoka International Airport. "On behalf of RAC (Roberta Annan Consultancy) and Miss Universe Ghana, we want to apologize for all that confusion. We want to state that I, Hanniel Jamin, Miss Universe Ghana will be representing Ghana in Russia and not any other person," Jamin said.
This year, the 2013 Miss Universe pageant will take place for the first time in Moscow, Russia, on 9 November.
"This will be one of the biggest and most beautiful Miss Universe events ever. It is only fitting that the world's most iconic and premier beauty contest will take place in Russia's most premier venue, Crocus City Hall," Donald Trump, owner of Miss Universe Organization, stated during the finale of Miss USA 2013 held in Las Vegas in June.