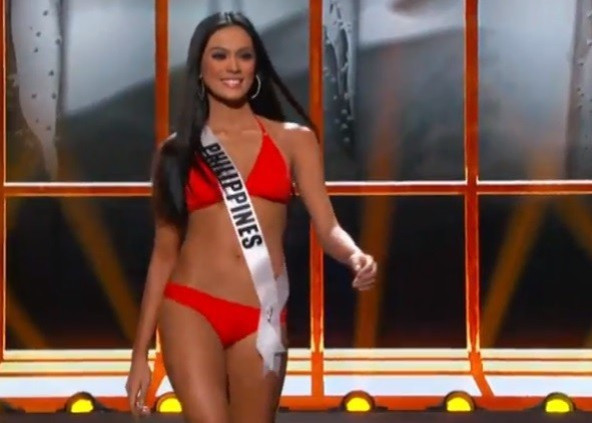 Miss Philippines Ariella Arida, who was one of the hot favourites to win the Miss Universe 2013 title, was the third runner-up at the event held at Moscow's Crocus City Hall.
During the contest's question and answer segment, judge Tara Lipinski asked the 24-year-old what can be done about the lack of jobs for young people starting with their careers around the world.
"For the people who have lack of jobs, I do believe that we people should invest in education. And that is my primary advocacy, because if every one of us is educated and we're well aware of what we are doing, we could land into jobs and could land good careers in the future. So, education is a primary source and it is a ticket for a better future," she replied.
Arida was the only contestant from the final five who replied in English. The rest of the Spanish-speaking contestants needed their respective translators to convey their answers.
In an interview on ANC, Arida's mentor Jhune Katigbak said that she should have been given more credit for speaking the universal language.
"She did her best. I personally expected that she could get the crown. Still, we are happy for her," he said.
Arida's fans took to Twitter to express their disappointment on the final results.
"Still proud of Ariella Arida. But come on, 2 years in a row that the #philippines got robbed of the crown. #MissUniverse2013," Twitter user Jais posted.
"YOU PROVED ME WRONG #AriellaArida. Youre so great. That fierce twirl walk and that answer. Honestly, you own that crown. #PhilippinesMU2013," Farlash Pancho claimed.
"Only Philippines didn't have an interpreter. say whuuut #AriellaArida," Angela noted.
"We've been Robbed!! Booooooooo!!! You're still the winner and you gave the best answer!! We're very proud!! #MissUniverse2013 #AriellaArida," another fan, Absolute Paris wrote.
"Why @realDonaldTrump ?!? Ariella Arida was the only one who answered the question and she was radiant in her evening gown!!! Why?!?" Jet Valle tweeted.