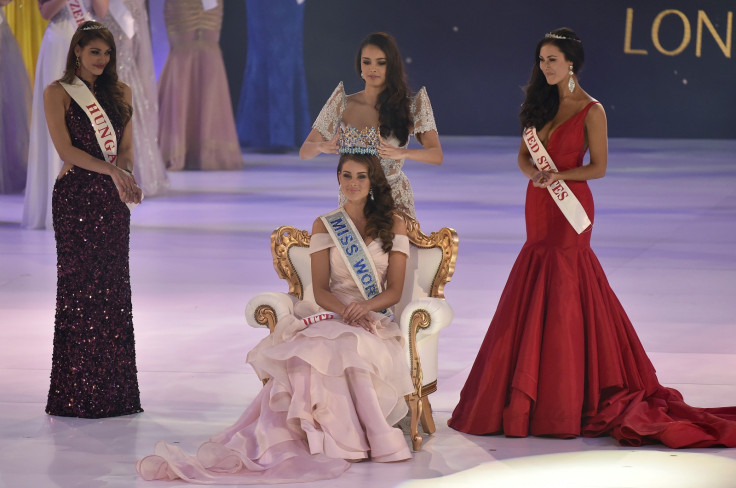 The Miss World Organisation has revealed the winner of the sports challenge event. Miss World Namibia 2015 Steffi Van Wyk won all of the qualifying events.
The 24-year-old who is the 100m hurdle national record holder in her country, beat all the other contestants in the individual shuttle run, long jump, and 100m sprint. She said: "I am so proud to have won this, not just for me, but for my country. I can't thank all the other contestants enough for the support they have given to me. This award is for all of us because the biggest accomplishment of today was how well we worked as a team!"
According to the Miss World Official website, Wyk describes herself as a "sports fanatic." She stated: "Welcome to the life of Steffi, the energetic sports fanatic who loves life with the ultimate purpose of making people believe in themselves and the significance of the silver lining."
Seychelles's Linne Freminot secured the second spot, while Aria Perez Theisen of Guam came third. The rest who made it to the top five are Kazakhstani beauty Regina Vandysheva and Latafale Alofa Auva'a from Samoa.
The 65th annual Miss World pageant final will take place on 19 December at the Beauty Crown Grand Theatre in Sanya, China. The country will be hosting the annual event for the sixth time this year. At the coronation night, Rolene Strauss of South Africa will pass on the crown to her successor.