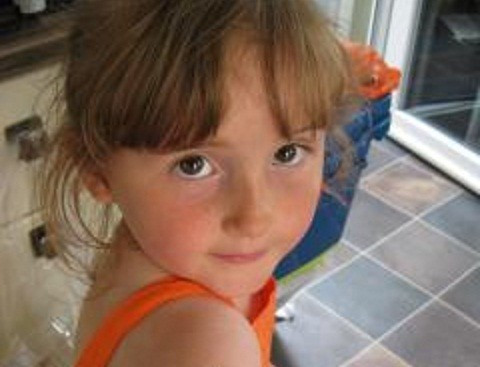 Police looking for April Jones have confirmed they will continue their search despite bad weather, encouraged byreceiving more than 2,500 calls from members of the public.
Supt Ian John said he was "very heartened" at the public support to help find the five-year-old, who went missing on Monday while playing near her home in Machynlleth in Mid Wales. Police officers from all 44 forces in the UK are helping sift through the information.
John confirmed that the extensive search would continue despite heavy rain.
He said: "A massive police-led search has continued thoughout the day in Machynlleth and will continue throughout the night regardless of the weather.
"We are utilising eight specialist police search teams, led by five specialist police advisers with the support of the national police search centre."
John also thanked those who had helped the police search teams. "I've had the privilege of going over there and thanking them for the support they're giving in this difficult operation," he said.
Earlier, April's 16-year-old sister made an emotional appeal for the five-year-old to return home safely.
Jasmine told reporters: "Knowing someone knows something but won't say it makes me feel even worse."
Police confirmed they been given permission to question suspect Mark Bridger until 5pm on Friday following his arrest on suspicion of child abduction.
They have been searching Bridger's three-bedroom cottage, outbuildings, and garden in Esgairgeiliog, a few miles north of Machynlleth.
Forensics experts involved in the search were seen moving paving slabs from outside the property.
At an earlier news conference, police renewed their appeal for anyone with information about Bridger or his vehicle to come forward.
Det Supt Reg Bevan said: "We are looking to trace the movements of Mark Bridger between 6.30pm on Monday and 3.30pm on Tuesday and any sightings of him between these times.
"By contact I mean any contact - including face to face, telephone, text or social media."
Police have also confirmed that April suffers from cerebral palsy and would be in pain without her medication.
Prime Minister David Cameron said: "This is every family's nightmare."