Missing Karen Buckley: Air and marine units join search as Glasgow flats taped off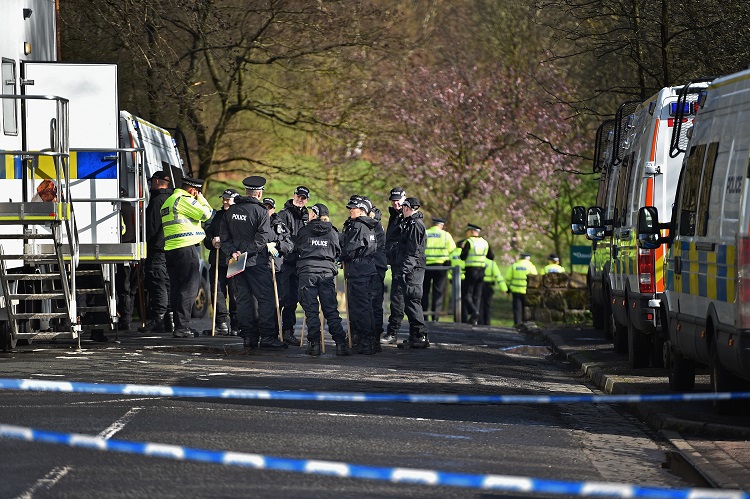 Police in Scotland are continuing to search for missing student Karen Buckley as officers cordon off flats where she spent the night before she disappeared.
Officers stressed that Alexander Pacteau, who Buckley stayed with, was not a suspect.
Buckley, who is originally from Cork, Ireland, has not been seen since leaving Pacteau's flat in Dorchester Avenue at 4am on Sunday (12 April). The 24-year-old had been partying with friends at The Sanctuary on Dumbarton Road but left around 1am without telling them.
CCTV captured her leaving the club with Pacteau, who reportedly then drove her to his flat. The 5ft 2in brunette was wearing a black jumpsuit and red heels.
Police announced yesterday (15 April) that they were "gravely concerned for Karen's safety".
Officers are scouring Dawsholm Park where her black handbag was found and are being assisted by air and marine search units. Divers have been searching the River Kelvin and a helicopter has been circling the villages of Milngavie and Drymen outside of Glasgow, where a grey car linked to the search was spotted on Monday, according to a Daily Mail report.
Detective Sergeant Jim Kerr from Greater Glasgow Police said: "Our absolute priority is to find Karen Buckley."