The family of missing student Karen Buckley have made an emotional appeal for information about her whereabouts as police in Glasgow reveal they have found her bag in a park.
Buckley, originally from Cork, Ireland, has not been seen since the early hours of Sunday morning (12 April). She was seen on CCTV leaving the city's Sanctuary nightclub in Dumbarton Road with a man who has been questioned and is not believed to be under suspicion.
The man, who has not been identified, said Karen left his flat in Dorchester Avenue, Kelvindale at around 4am on Sunday morning. Since then there has been no news of her whereabouts.
Today Strathclyde Police said Karen's handbag had been found in nearby Dawsholm Park, which is in the opposite direction from her route back to the flat she shared with three other students in Hill Street, Garnethill.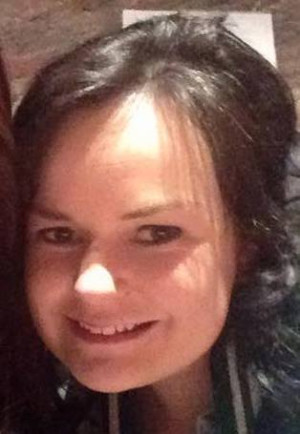 Detective Superintendent Jim Kerr told a press conference in Glasgow police are appealing for more information about a grey car seen between Milngavie and Drymen in the same area between 11am and 3pm Monday (13 April). As yet no further details about the car are available.
Karen is well-travelled and said by police to be "aware of how to take care of herself". Her brother Kieran said he was still hoping for a "crazy excuse" for her mysterious disappearance which was out of character.
Speaking from Sydney, Australia before flying to Scotland to be with his family Kieran told an Irish radio station: "Hopefully, some good news comes soon. You know, some crazy excuse for Karen's disappearance and that she turns up safe and sound somewhere.
"It's not in her character at all. It is very strange. It's not like her to disappear. All we can do now is put our trust in the police in Glasgow."
Karen's mother and father have flown from Ireland to appeal for help.
Mother Marion said: "We just want Karen home safely, we are desperate. She is our only daughter, we love her dearly. If anybody has any information please come forward, we would dearly appreciate it."
Karen's father John said: "Karen is a sensible girl. She always keeps in contact with her family and friends to let them know where she is and what she is up to. To not return to her flat or be in contact with her pals - not responding to texts and calls to her mobile is very, very worrying as it is so out of character."