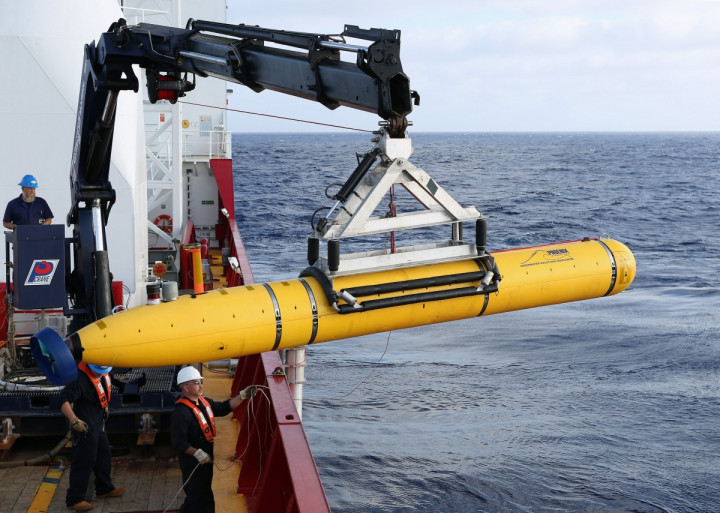 Scientists at British satellite firm Inmarsat believe the search for the missing MH370 jet has yet to hit the most likely crash site "hotspot".
The company communications with the plane via its space craft led to the current search in the southern Indian Ocean.
But according to BBC's Horizon TV programme Australia's naval vessel, the Ocean Shield ship never reached the firm's hotspot – west of Perth because of the so-called 'pings' detected, which were believed to be from the flight's recorders.
"It was by no means an unrealistic location but it was further to the north east than our area of highest probability," Chris Ashton at Inmarsat told Horizon.
The company has now used data through its hourly electronic connections with the jet to map a potential flight path of the Boeing 777.
"We can identify a path that matches exactly with all those frequency measurements and with the timing measurements and lands on the final arc at a particular location, which then gives us a sort of a hotspot area on the final arc where we believe the most likely area is," said Ashton.
The next phase of the search is due to start in August following an extensive survey of the wider 60,000 sq km search zone.
Meanwhile Ethan Hunt, the project leader for the newly-formed Reward MH370 Team hopes that by raising a $5 million reward a whistle-blower will come forward with "vital clues to solve this mystery."
"To date, the Inmarsat data has proven inconclusive in the area being searched and could potentially have distracted the search from the real location of MH370," Hunt tells Forbes.com "Inmarsat has yet to release the full data spectrum to the families for independent review."
Hunt also says that Rolls Royce, the aircraft's engine manufacturer, has not released any of its MH370 data.