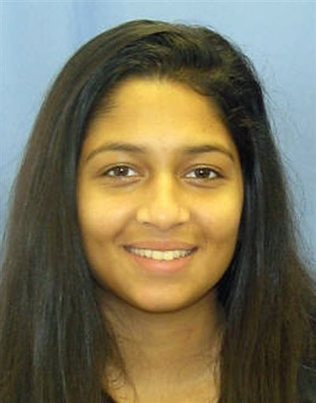 A snow-covered vehicle was repeatedly ticketed by parking inspectors while the dead body of a young mother lay inside.
Police are currently attempting to establish the cause of death of Nadia Malik, 22, after her body was found covered by clothing and books in a vehicle outside Philadelphia's main railway station on Thursday.
They are awaiting the results of a toxicology test after a post-mortem showed no sign of injuries to her body.
"Marple Police detectives are working closely with Philadelphia detectives to determine the circumstances of the death as well as the timeline of her disappearance and subsequent discovery," Marple Police Chief Thomas Murray said in a press release.
Relatives said they last heard from Malik when she contacted her brother and said that her boyfriend, Bhupinder Singh, was holding her in a vehicle "against her will" and she was "trying to get away". The family reported her missing.
The vehicle was towed from a nearby street while the body lay in it, and plastered with tickets by inspectors. Police said its tinted windows and the fact that the seat was in a reclining position made the body difficult to see.
The body was discovered after a member of the public reported seeing a vehicle matching the description in a public appeal.
Singh was arrested in Cleveland at his parents' house and will be taken back to Philadelphia for breaking his parole.
The couple were both pre-med students at Temple University, and have a three-year-old son and a two-month-old daughter.
Police said they are re-examining the death of the couple's baby daughter who died in 2012 in "suspicious" circumstances.