The whereabouts of fitness guru Richard Simmons has sparked a cluster of conspiracy theories. A popular new podcast, Missing Richard Simmons, explores the possibility that the TV star is being held hostage by his housekeeper. However, a rep for the instructor denies the allegations.
Simmons, 68, disappeared from the public eye in January 2014 – he stopped teaching his fitness class while also cutting contact with close friends. Dan Taberski, a friend of Simmons', launched the Missing Richard Simmons podcast in February out of concern for the star's well-being. The series immediately became a hit and is currently number one on iTunes after drawing comparisons to the record-breaking true crime podcast Serial.
In episode three of Taberski's podcast, Simmons' close friend and masseuse, Mauro Oliveira, suggests he is being held hostage by his housekeeper Teresa Reveles. A publicist for Simmons has vehemently shut down the allegations that the workout icon is being held against his will.
Tom Estey said in a statement released to People: "Theresa has been working with him for [27 years]. So, holding him hostage is the biggest, I mean ... Theresa is the housekeeper, she's the caretaker, she is extraordinary, she is amazing, she takes impeccable care of Richard and she has for as long as I have been working with Richard, so that is a complete load of crap."
Offering an explanation as to why Simmons has not been seen in approximately 1,100 days, Estey continued: "Richard made a choice. To live a more private life. If he decides to come back, he'll come back ... People claim that it happened overnight. It really didn't. We were turning down stuff for years and just kind of quieting down, and when he decides that he wants to come back, that's when he'll come back, and when that will be, I have no idea or if he will at all.. This man is a saint, so treat him like a saint and leave him alone."
In the damning podcast episode, titled The Maid And The Masseuse, Oliveira recalls an incident which occurred during the last time he saw Simmons in May 2014. He told host Taberski: "I thought of the worst. I thought the worst was going to happen. I thought he was suicidal. [Reveles, the housekeeper] realised that I was in the house, she started screaming like a witch, 'No no no no, get out, get out! I don't want him here!' Richard looked at me and said, 'You got to go'. I said, 'Really? Is she controlling your life now?' and he said yes. And that I have to leave."
Responding to critics, Taberski has denied suggestions that his podcast is purely for financial gain, stating: "I come from a good place. My only hope is for Richard to get help, and be a happier person, because for the past three years, he has not been a happy person."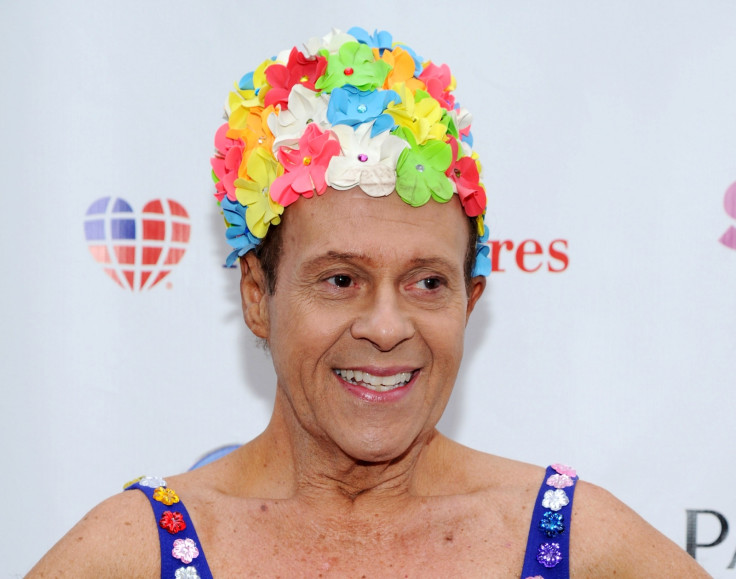 Simmons' last public sighting was at a Covered California event in Los Angeles on 16 January 2014. In January 2015, the Los Angeles Police Department visited Simmons' home to check on his welfare after a friend sent an email to the authorities citing elder abuse. Simmons then personally spoke to the Today show's Savannah Guthrie in January 2016 to deny the hostage allegations in a phone interview.
Over the last three years, conspiracy theories regarding Simmons' so-called disappearance have included his transition to a woman, that he has battled depression since the death of one of his Dalmatian dogs and that Simmons has suffered a persistent knee injury. However, the fitness star's team have denied all of these claims.
Simmons rose to prominence in the 1980s promoting weight-loss programs and aerobics regimes on TV infomercials in the US.
Listen to the first episode of podcast Missing Richard Simmons: