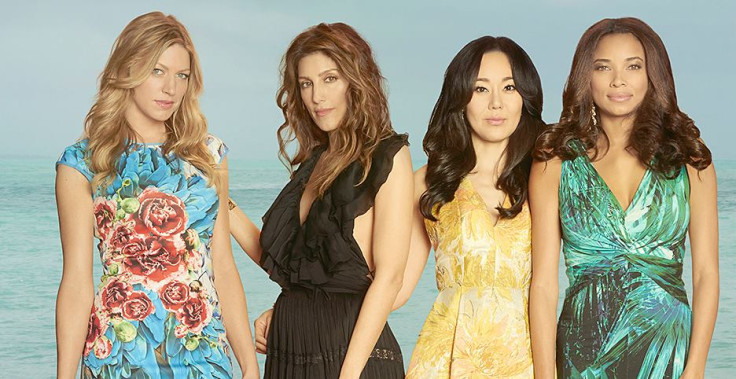 Relationships get tricky in the new episode of Mistresses that airs on 2 July at 9pm on ABC.
Episode 4 is titled Into The Woods, where Joss pushes her new relationship with Harry faster than she should.
The official synopsis reads as follows:
A new promo for episode 4 shows Karen getting steamy with Vivian and her husband Alex.
"When chemical attractions just can't be denied, you need a new formula for love," a voice-over says in the promo as the trailer of episode 4 kicks off with scenes of April (Rochelle Aytes) getting introduced to a handsome man.
"I am not having an affair with your husband" we hear Karen tell Vivian. The next thing viewers see is Vivian grabbing Karen by the face and kissing her passionately, as Alec watches. Just as Karen is about to leave, Vivian pleads with Karen not to go.
"But every experiment has its risks," the trailer teases. The synopsis also talks about a misunderstanding between Karen and Vivian, which will "lead to a deepening of their friendship and a surprising act of intimacy."
A report in TV Line suggests that fans should not begin to think that Karen will turn into a boring character. Instead, showrunner Rina Mimoun suggests that fans become mindful of Karen's gruff doctor Dr Alec Adams (Ed Quinn) and his ailing wife Vivian's (Sonja Bennett) presence on screen.
"That is all we can tell you," Mimoun added, "but rest assured, we don't take too long to get where we're going. We were excited to find as many twists and turns for Karen as we could this year."
Fellow showrunner KJ Steinberg sums it up by adding, "Everything you've seen happen with Karen [over the last two seasons]... well, you ain't seen nothing yet."
If you missed the previous episode click here to watch it live stream via ABC Go. You can watch it online by clicking here.