Amy Winehouse believed she was pregnant before she died, her father has said.
Mitch Winehouse made the revelation in an interview on Australian television.
Slamming suggestions that she was a loner prior to her tragic death, he claimed that the 27-year-old and her fiancé, British film director Reg Traviss, were planning to start a family.
Mr Winehouse told Channel Seven's Weekend Sunrise: "She was with Reg, they were going to get married. I shouldn't tell you this but she thought she was pregnant at some stage. To give the impression that she was on her own is frankly criminal."
The 63-year-old has publicly criticised the maker's of AMY, a documentary made by BAFTA award-winning director Asif Kapadia, which charts the singer's rise to stardom.
Explaining his objections to the film he told host Andrew O'Keefe: "The problem with that film is, is that nobody who was close to Amy would talk to them because they knew where the film was going, they knew what the agenda was so there's none of Amy's staff in the film, none of the people that she made music with in the film, her boyfriend Reg isn't in the film'.
"You know, why isn't Reg in the film? Because they don't want to show Amy as having a normal relationship. You know, Amy was surrounded by people, surrounded by her friends, and her family all of her life and to give the impression that she was on her own is frankly criminal.
"I can't say too much because we are in the middle of a legal battle but I don't know whether I mentioned this to you before but we are making a film which is going to address all these issues," he said.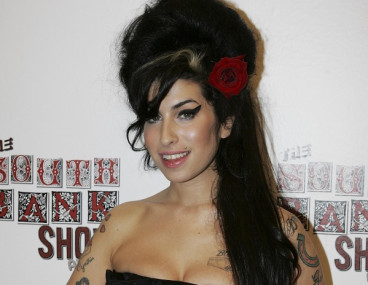 In April, Mr Winehouse told fans of the Valerie singer: "Let me be clear about film. There is film of Amy that is fabulous. You should see it. Make your own minds up about the rest of film. Mitch"
Mr Winehouse, who earlier stated he intended to take legal action against the filmmakers behind AMY, revealed he is now working with her former fiancé on a new documentary.
Winehouse, who enjoyed success with songs Rehab and Back To Black, died of alcohol poisoning at her London home in July 2011.