The 30<sup>th official Martin Luther King, Jr Day will be celebrated across the US on 19 January this year, with marches, parades, live entertainment, art and poetry.
Many events will be starting over the weekend and continuing into next week, to celebrate the birthday of the 1960s Civil Rights Movement leader.
Here is a round-up of some of the best celebrations in each states, from Georgia to Washington.
New York, New York: Harlem Heritage Tourism and Cultural Center will host a Dr Martin Luther King Jr Day Walking Tour on 17 January, at 104 Malcolm X Blvd nr W. 116<sup>th St. The tour takes you through one of the most significant neighbourhoods associated with King's life. The tickets, $25 each, include a showing of Citizen King afterwards.
Seattle, Washington: The largest MLK holiday celebration in the Washington capital will take place on Monday 19 January at Garfield High School, in its 33<sup>rd year for the annual event. The school will host workshops, speakers, poetry and music to celebrate the life of King and the 1960s Civil Rights Movement. See here for more information.
Los Angeles, California: The California African American Museum is hosting its annual celebration of the civil rights leader on Monday 19 January, from 11am until 4pm, with art workshops, live performances and films.
Las Vegas, Nevada: The 33<sup>rd Annual Dr Martin Luther King Jr Parade will take place in downtown Las Vegas on Monday 19 January, starting at 10am. It is hosted by the Dr Martin Luther King Jr Committee of Las Vegas, founded in 1981. The parade theme for 2015 is "Living the Dream: Where do we go from here?"
Portland, Oregon: The Skanner will host its 29<sup>th Martin Luther King Jr Breakfast from 8.30am at the Oregon Convention Center. The keynote speaker will be Rev Benjamin Chavis, executive director of the National Newspaper Publishers Association and a former assistant to King. Tickets are $90 each.
Atlanta, Georgia: Every year, The King Center celebrates MLK Day with a 10-day celebration of the life and accomplishments of the leader, from performance art to charitable workshops. The 2015 Martin Luther King Jr Civil and Human Rights Conference will be held January 15–19 in Atlanta at the Westin Peachtree Plaza.
Boston, Massachusetts: One of Boston's largest MLK Day events will take place at King's alma mater, Boston University, in the Mtcalf Ballroom in the George Sherman Union. For more information, see here.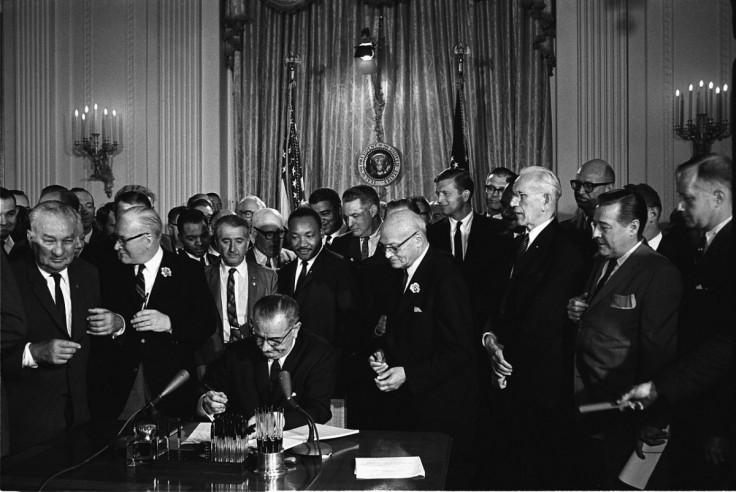 Salt Lake City, Utah: The University of Utah will honour King with events from Saturday 17 to Thursday 22 January, in partnership with local churches and community groups. The theme for 2015 is "Stolen Rights: Repressed. Revoked. Redefined." Events include a day of service, an art exhibition, a march, films and a panel discussion, with keynote speaker Imani Perry, a professor at the Center for African-American Studies at Princeton University. Visit Saltlakecity.about.com for more information.
Philadelphia, Pennsylvania: Now in its 20<sup>th year, the Annual Greater Philadelphia Martin Luther King Jr Day of Service on 19 January is the largest MLK Day event in the county. Over 125,000 volunteers participated across projects in 2014, and more are expected this year. The Philadelphia Orchestra will perform at Girard College, which will include a world premiere of the first movement of Hannibal's One Land, One River, One People.
Memphis, Tennessee: The King Holiday Celebration will take place from 8am at the National Civil Rights Museum in Memphis, with a special $5 admission until 6pm. There will be lively performances on the outdoors Founders Stage and an interactive media area.
Minneapolis, Minnesota: The annual celebration will take place at Reverend Martin Luther King Jr Recreation Center, with a keynote presentation and live entertainment. The celebration will also mark the 6<sup>th annual "Feeding the Dream" food drive.
New Orleans, Louisiana: A wreath-laying ceremony, jazz concert and a memorial service are among the events taking place in New Orleans leading up to Martin Luther King Jr Day. For more information, visit WDSU News.
Houston, Texas: Celebrating its 21<sup>st anniversary, the MLK Grande Parade is the third largest in the US behind the Rose Parade and the Macy's Day Parade. It begins at 10am in Mid-Town.