Mohammed cartoons censored at Charlie Hebdo massacre anniversary exhibit in Israel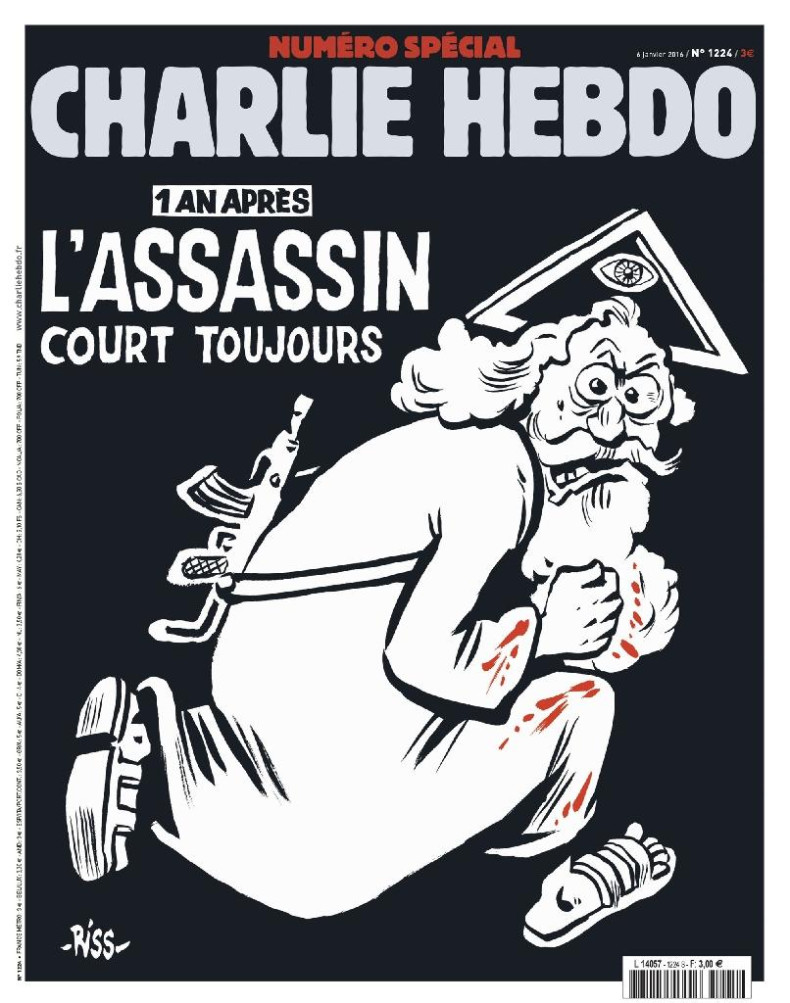 Two cartoons of the Prophet Mohammed have been censored in a Tel Aviv exhibit marking the anniversary of the Charlie Hebdo massacre in Paris last year. One cartoon was pulled from the exhibit while the other was covered up. Both caricatures were created by Israeli cartoonists.
The action was reportedly taken after concern was expressed by officials from the French embassy, according to local media. An exhibit organiser denied that the French interfered with the exhibit or that there was any censorship involved.
Vladik Sandler and Roy Friedler had submitted cartoons to the "Après Charlie" — After Charlie — exhibit at the French Cultural Institute in Tel Aviv. The show is a tribute to the 11 people, including five cartoonists, who were murdered in the terror attack on the satirical publication a year ago. A sticker was placed over an image of Mohammed in Friedler's work, which shows the dead cartoonists arriving in heaven to find Mohammad waiting in the reception area. One of cartoonists says: "Friends, I think we're screwed."
"I sent two caricatures to the exhibit [which] touched in one way or another on the fact that since the attack, Mohammed is not being drawn in the newspaper," Sandler wrote on his Facebook page. "To my great surprise, when I arrived at the opening evening of the exhibit, I discovered that after a special request from the French Embassy, one of my caricatures had been removed."
He added: "I have been left with a feeling of terrible sourness that those people, whose only crime was dark humor, died for naught and that any symbolic heritage that they might have wanted to leave behind has gone to the trash or is hiding behind red stickers of censorship."
Unfortunately, Friedler said, the message remains "that the pencil has not beaten out the Kalashnikov."
A spokeswoman from the French Institute said Sandler's cartoon was cut from the display because of space considerations, though it remains in the catalog for the exhibit. She apparently had no comment about the sticker placed on the other cartoon.