Mohawk Gun Rampage: Manhunt for Killer After Four Dead and Two Injured
Police in New York state searching for shooter who opened fire in carwash and barber shop.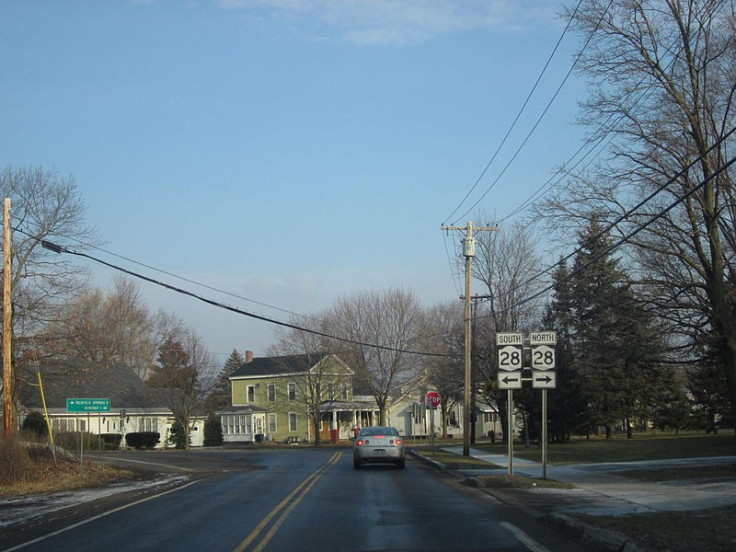 Four people have been killed and two more injured after a gunman opened fire on staff and customers in two businesses in a village in upstate New York.
Police are hunting for the killer who opened fire in a carwah and a barber shop in Mohawk, a village of 2,700 inhabitants. Local schools and Herkimer County Community College were in lockdown.
According to WKTV, two people were killed at Gaffey's Car Wash. Another four people were shot at John's Barber Shop and two died. Some reports have suggested that the gunman had worked at the barbers.
Witnesses said the suspect fled in a jeep. The vehicle was recovered shortly afterwards but the gunman was still at large.
According to local news website uticaod.com, Jason Ackler, whose best friend's father was one of the victims, said: "This guy is trying to prove a point. It seems like he knew what he was doing."
Police think the suspect set his home on fire before the shooting. Local residents and firefighters fought the blaze for two hours. Police removed a number of guns from the property.
Don Heath Jr, whose daughter attends school in Mohawk, said: "What's going on is very intense. Something like this never happens around here so this is a scary thing."
Police reports suggest the suspect is between 50 and 60 years old.
© Copyright IBTimes 2023. All rights reserved.