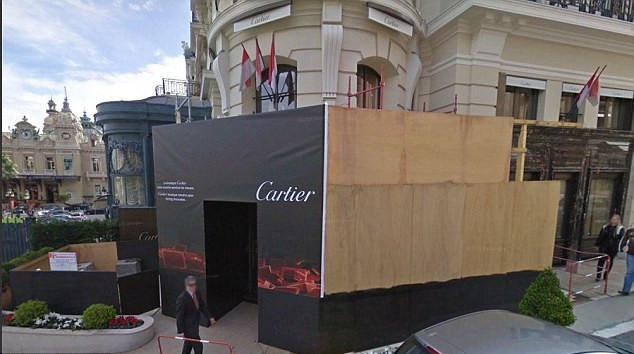 Hundreds of tourists found themselves caught up in a dramatic jewellery heist in Monaco on Saturday (25 March).
Three gunmen stormed the Cartier jewellery store in Monte Carlo after starting a fire in a nearby tunnel to create a distraction.
The suspects raided the store, which was located in the casino, and attempted to flee the scene with a haul of jewellery, the value of which has not yet been determined.
An armed police unit arrived at the scene within minutes of the alarm being raised and were able to intercept the robbers as they tried to make their getaway. A shootout ensued and two of the suspects were apprehended, however the third robber was able to evade the police and remains at large.
A source told Mail online: "It was when they tried to make off in car that police intervened. At least one person was wounded by gunfire. He was arrested along with another suspect. A third is still on the run. He was last seen in an underground car park opposite the casino."
Witnesses, who were trapped in nearby shops and eateries, reported hearing gunshots as the city was put in lock down. A woman who was at the Cafe de Monaco, opposite the jewellery store, said: "I asked what was going on, then we had to stay inside for half an hour. In the lobby where there were security guards," according to Nicematin.
Police have launched a manhunt for the third gunman.
The exclusive high-end store has hosted celebrity clientele including actresses Monica Bellucci, Demi Moore and Debra Messing. The high-profile location has been a target for criminals in the past. In December, a Serbian armed robber managed to force his way into the casino's own jewellery store where he held a member of staff hostage before fleeing with millions of pounds worth of jewels. He was captured in the town square and is currently awaiting trial.
The incident reportedly resulted in security being heightened in the area.