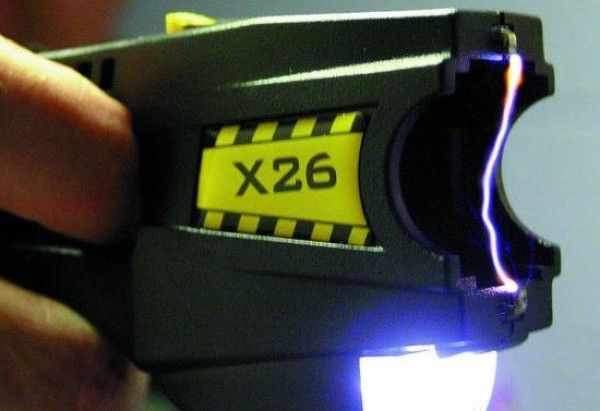 A hysterical mother pleaded with burglars not to electrocute her baby daughter with a Taser during a raid at her London home.
The 28-year-old awoke in the middle of the night to find two men by her bed, one of whom was holding her daughter, who had been lying in bed next to her, while the other was pointing a Taser at the seven month-old.
She screamed and pleaded with the suspects not to harm her daughter as other men rampaged through her west London home looking for items to steal in September last year.
The men demanded to know the location of someone she knew but when the victim said she didn't know them the suspect threatened to taser the child.
The terrifying ordeal ended when the suspects grabbed a necklace and mobile phone before making off, having handed the victim back her baby.
Jailed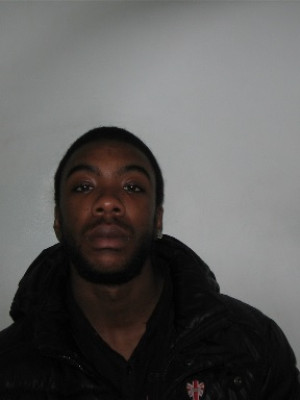 Teenager Andre Shoy-Stone has since pleaded guilty to a charge of aggravated burglary and was jailed for six years.
The 19-year-old, from north London, was arrested on 28 September 2013 and charged on 18 October 2013. He was jailed during an appearance at Southwark Crown Court.
A number of suspects remain outstanding and investigating officers are appealing for information about their whereabouts.
Detective Constable Nick Howard said: "This was a horrifying incident - there can be nothing more terrifying for a mother than her child being threatened in that way.
"Shoy-Stone was part of the group who ransacked the property but, despite extensive enquiries, other suspects remain outstanding and we would urge anyone with information to come forward."
The five outstanding suspects are described as black are aged between 16 and 25.
Anyone with information is asked to contact Westminster burglary squad on 07920 537401 or Crimestoppers on 0800 555 111.