Nearly 46m people across the world are living as slaves, a new study has revealed. The Global Slavery Index for 2016 will be released in London today (31 May) and the study shows that India and North Korea are amongst the worst offenders among countries affected by slavery.
The number of people trapped in slavery through human trafficking was estimated to be at 45.8m, up from 35.8m in 2014. The trafficked men, women and children are forced to work as domestic servants, prostitutes or in bonded labour.
Information from 167 countries that have shown reported incidences of slavery was used to compile the index by Australia-based human rights group, Walk Free Foundation. India is home to the highest number of modern slaves, with 18.4m, a significant increase on last year's record of 14.3m. India and Pakistan account for approximately 45% of the global total of those held in slavery in the 2014 study, Reuters reported.
However, this year, North Korea topped the list as the worst offender after it recorded the highest occurrence of slavery and the weakest government response. Around 4.4% of its 25m population is involved in slavery. It is closely followed by Uzbekistan at 3.97% and Cambodia with 1.65%.
The report also states that there was a 30% rise in slaves than what was estimated two years ago.
Estimates of slavery by Global Survey 2016
Asia: Two-thirds of the total number of people living in modern slavery
Sub-Saharan Africa: About 15% of the world's slaves
North Korea: One in 20 – the highest proportion of modern slavery
Top of the list: India with 18.3m
Second: China with 3.4m
Third:Pakistan with 2.1m
And the rest: Bangladesh, Uzbekistan, North Korea, Russia, Nigeria, Democratic Republic of Congo, and Indonesia.
Walk Free founder, Andrew Forrest said that he feared the situation would get worse as migration and displacement of millions of people worldwide will expose them to all forms of slavery. "We need to make it clear we're not going to tolerate slavery and when there is slavery in a regime we should not trade with them," Forrest said.
"If North Korea objects – and I am sure they will – then I am happy to go there and survey the country and very happy to change the number if we are proved to be wrong," the Australian mining billionaire added.
The report also revealed the governments viewed to be taking least action in tackling slavery include North Korea, Iran, Eritrea, Equatorial Guinea and Hong Kong. In contrast, governments that are proactive in solving the issue included the Netherlands, US, UK, Sweden and Australia.
Governments taking better action against slavery:
UK, US, Netherlands, Australia, Sweden, Spain, Belgium, Norway, Portugal, Croatia.
Those taking the least action:
North Korea, Iran, Eritrea, Equatorial Guinea, Hong Kong, Central African Republic, Papua New Guinea, Guinea, the Democratic Republic of Congo, and South Sudan.
According to Forrest, the UK is leading the world with its anti-slavery strategy. The 2015 Modern Slavery Act has toughened laws and the worst offenders can be imprisoned for life.
The index is a result of interviews with about 42,000 people in 53 languages in 25 countries. The UN International Labour Organisation has estimated that 21m people worldwide are forced into labour. However, this does not take into account all forms of slavery.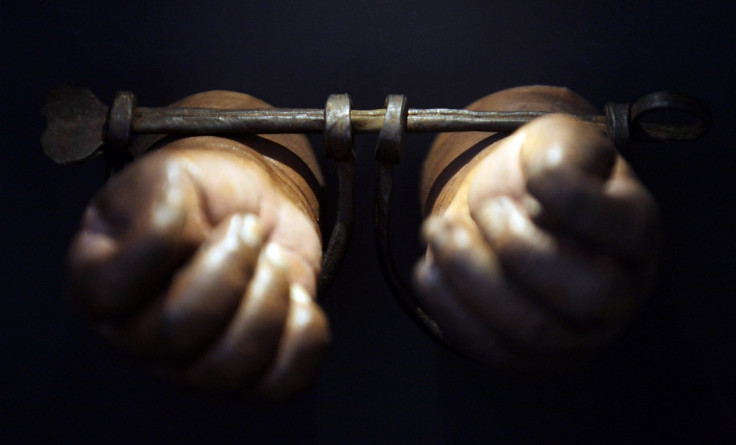 UK Home Office estimates state that nearly 13,000 Britons are currently experiencing modern slavery, with the majority of those from Albania, Nigeria and Vietnam. It has also suggested that many British nationals – mainly teenage girls – have succumbed to forced sex work.
Calling on governments and companies to take action, Forrest said: "This is not AIDS or malaria. We have caused slavery because it's a human condition we can fix it."