Morrisons Appoints Rami Baitiéh of Carrefour France as New CEO After David Potts Steps Down
Baitiéh, currently the CEO of Carrefour France, is set to assume his role in November and will work closely with Potts during a transition period to ensure a seamless shift in leadership.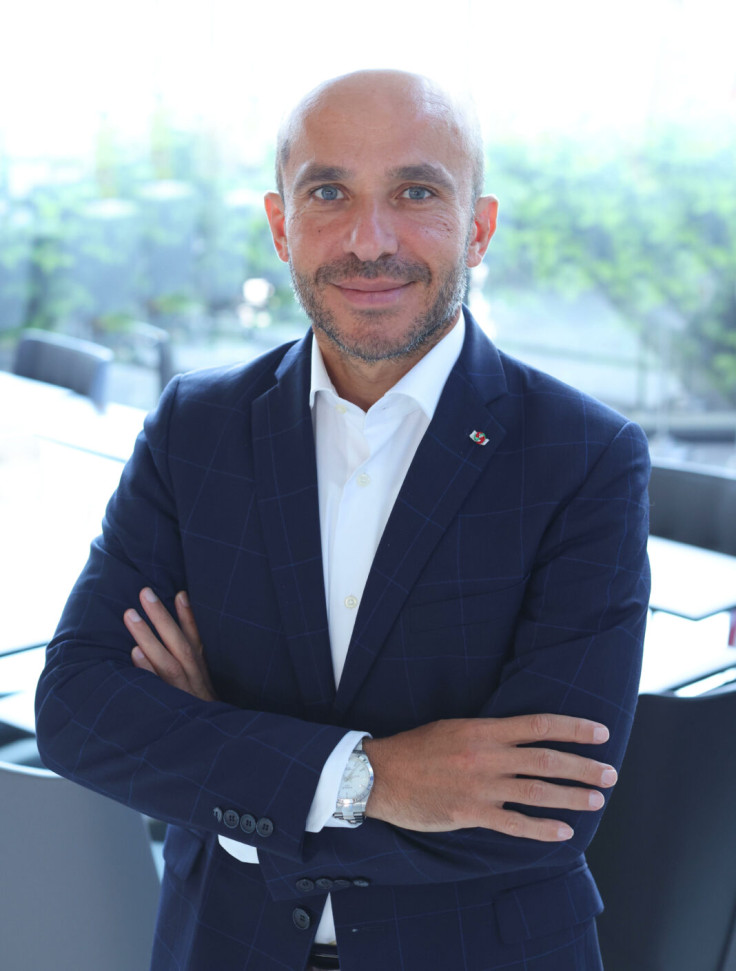 In a strategic move that has reverberated across the grocery industry, Morrisons, one of the UK's leading supermarket chains, has announced the appointment of Rami Baitiéh as its new CEO.
The decision comes on the heels of David Potts's decision to step down after nine years at the helm of the company. Baitiéh, currently serving as the CEO of Carrefour France, is set to assume his new role at Morrisons in November. This transition will be closely overseen by Potts to ensure a seamless handover.
Baitiéh expressed his enthusiasm for the role, recognising the significance of Morrisons in the lives of UK shoppers. He remarked: "Morrisons holds a special place for shoppers across the UK and I am honoured to be joining the business to help build on the strong links the company has with its loyal customers and the communities where it operates."
Emphasising Morrisons's unique position as a manufacturer, wholesaler and retailer of food, Baitiéh noted the tremendous growth potential for the company while maintaining a steadfast commitment to customer satisfaction. He also paid tribute to David Potts, acknowledging his instrumental role in facilitating the transition.
Sir Terry Leahy, senior advisor at Clayton, Dubilier & Rice (CD&R), Morrisons's owner, praised Baitiéh's capabilities, stating: "Rami is an exceptionally talented and highly capable leader with a strong track record of driving performance wherever he has been posted."
Leahy continued: "Rami will bring energy, innovation and dedication to expanding Morrisons's loyalty programmes and digital reach while ensuring that the company's long legacy of quality and mission to deliver value for shoppers is preserved."
Leahy also took the opportunity to thank David Potts for his outstanding service and leadership.
Reflecting on Potts's tenure, Leahy further commented: "This is a bittersweet farewell for me because I have known and worked with David for decades, but I will be happy to see the start of his next adventure. David skillfully led the renewal of the Morrisons brand as well as navigating several twists and turns during his tenure, including the Covid pandemic and the cost-of-living crisis, but he leaves the company poised for growth."
Indeed, Potts's leadership at Morrisons has left an indelible mark on the company. Under his guidance, Morrisons successfully acquired and integrated McColl's, which significantly expanded its convenience business. Moreover, Potts spearheaded the relaunch of the Morrisons More Card loyalty programme, further solidifying the company's relationship with its customer base.
In response to the news, Potts remarked: "My time as CEO of Morrisons has been the privilege of my working life. Rami is joining a very special company with talented and dedicated colleagues and a unique position in British grocery, food making and farming."
Discussing the succession planning process, Potts explained: "Terry and I have had several conversations about succession since the buyout in 2021. We had a clear understanding that I was prepared to devote several more years to Morrisons if that was required, but that if an outstanding successor was identified who could lead Morrisons for the long term, then I would step down."
While Potts intends to take a short break following his departure, he is eager to contribute to the business world and the UK's economic recovery from the pandemic in various capacities.
Morrisons also took the opportunity to unveil its third-quarter performance, which revealed encouraging figures despite challenging market conditions. Like-for-like sales, excluding fuel and VAT, rose by 2.9 per cent, demonstrating the company's resilience. Total sales, excluding fuel, also saw a healthy increase of 3.1 per cent to reach £3.8 billion during the quarter ending on 30th July.
Potts voiced his confidence in Morrisons's future, stating: "The Q3 results today show that the business is once again on a steady growth path with plenty of opportunities ahead and I'm full of confidence about its future."
"In my remaining time as CEO, I will be working hard to prepare for the handover and I look forward to giving Rami all the assistance and advice that he needs during the transition," the former Morrisons CEO added.
He attributed this growth to Morrisons's competitive pricing and the positive reception of its new loyalty scheme.
"We are shaping a broader and stronger Morrisons," Potts continued. "Alongside the growth in our supermarkets, we have made further progress across the business with our wholesale, convenience and food manufacturing operations also showing consistent growth."
© Copyright IBTimes 2023. All rights reserved.