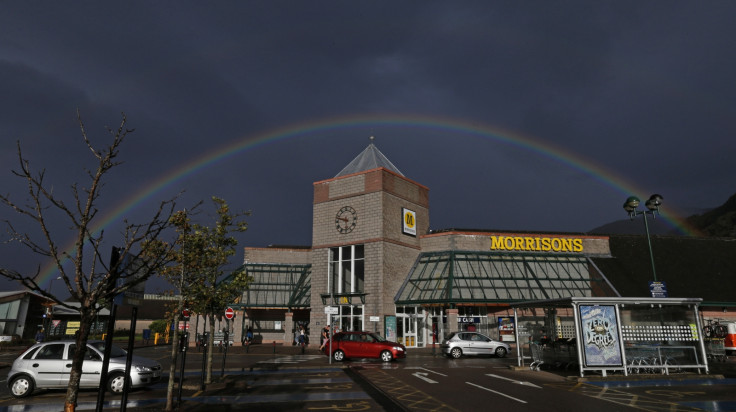 Morrisons will become the first supermarket to donate all unsold food to community projects. The supermarket chain has announced plans to roll out the initiative next year, that aims to end the waste of edible food in its 500 supermarkets. These include stores in Lincoln, Louth, Gainsborough, Grantham, Skegness and Boston.
It follows a trial in more than 100 stores in Yorkshire and the North East that will be extended to all stores during the early part of 2016.
An estimated 15m tonnes of food is thrown away in the UK every year, by supermarkets and in households. The high street supermarket chain is the first to take positive action following a public outcry over the amount of edible food being wasted, while so many people are struggling to feed their families and homelessness is rife in the UK.
The supermarket will donate all food that is safe to be eaten. This excludes food that has passed its 'use by' date, however food can be donated based on its 'best before' date, as this determines the quality of the food rather than its safety. This includes fresh fruit and vegetables as well as products such as tins and packets.
Food will be donated to projects to cook and serve in community cafes, homeless shelters and drop-in centres. The supermarkets will work closely with community projects who will be responsible for collecting the food.
Steven Butts, the supermarket's head of corporate responsibility, said up to 3,500 tonnes of edible food would be donated annually. "The challenge is finding the right community partners to work with. What we have available will vary," he told The Times. "Ideally we are looking for groups that can cook the food, meaning they can blend it [with food from other sources]."
Andrew Clappen Morrisons' group corporate services director added: "We don't like the idea of good food going to waste. And this programme will ensure that we find a home for the small amount of unsold or used food in our stores."
Mary McGraths chief executive of FoodCycle, is one of the recipient organisations. She highlighted how the food donations will benefit the local community. "We have 10 hubs close to Morrisons stores and we will be taking food from those stores," she said. "This will allow us to feed more people who are at risk of loneliness, isolation and hunger and we would urge other organisations to take part."
It's the latest initiative by the supermarket chain to support the community after they launched Morrisons Milk for Farmers in August, in the wake of the protests by farmers over how much they get paid for the milk their cows produce.
The milk costs an extra 10p and is sold alongside Morrisons' standard price milk, with the extra costs given farmers within Arla, Britain's biggest milk cooperative.
The vast quantities of food discarded by supermarkets has prompted the public to think of inventive ways of recycling and reselling food items. A woman in Cornwall has opened up a 25p store selling discarded items from supermarkets based on their Best Before dates, while one couple treated their wedding guests to a recycled food banquet prepared by charity FoodCycle, which usually creates meals for people at risk of food poverty and isolation by using food discarded by shops.