This year has been a top year for video game releases, but will 2018 be even better? We're as hopeful as ever and the games we do know will be released are looking every bit the equal of their slightly older cousins.
Sony has a barnstorming array of exclusives on the way - including God of War, Days Gone and a title that's made our list. Nintendo will be hoping to continue its recent run of top form. And Microsoft will be hoping to strike any sort of form at all.
Below we run through our ten most anticipated games of 2018.
There are big games, small games, serious games, fun games, but not - before the complaints flood in - The Last of Us: Part 2 and Death Stranding, which almost certainly won't be released in 2018.
Red Dead Redemption 2 (PS4, Xbox One, PC)
Without a doubt the biggest game of 2018 is Rockstar's first since Grand Theft Auto 5.
To say expectations are high would be an understatement but that's never stopped the legendary studio delivering on its promise before.
Set before its famed predecessor, Red Dead Redemption 2 follows Arthur Morgan, a member of the Dutch van der Linde gang that John Marston, protagonist of the 2010 classic, also ran with. Will Marston appear? It's a safe bet, we reckon.
If he does, he'd be part of a cast sure to be filled with the memorable characters Rockstar is known for, delivering the kind of mature, smart dialogue that made the last game stand out. There will be an online side to the game as well, owing to the success of GTA Online. There have been no details but it's only a matter of time.
Release date: Q2 2018
Spider-Man (PS4)
Spider-Man games will continue to be made until some day, somehow, a developer once again captures the sensation of swinging through New York City that 2004 movie tie-in Spider-Man 2 replicated so well.
The movement, momentum, that feeling like a breeze was blowing through your hair with each swing - no game about the web-slinger has come close. How new Spidey games attempt to rekindle that magic is always the first question posed to those developing them, and that didn't change when Insomniac's PS4 exclusive was announced in 2016.
With games like Ratchet and Clank and Sunset Overdrive under its belt, Insomniac appears to be a good fit for the licence, and with this being a PS4 exclusive expectations are sky-high for the game's release, which is expected in the summer
Release date: 2018
#WarGames (TBA)
Her Story was the breakout indie game of 2015. Written, designed and published by solo developer Sam Barlow, it was a stunning, wholly engrossing work of interactive fiction rooted in an exceptionally clever idea.
His follow-up is entirely unexpected and sees him put an interactive spin on a reboot of 1980s cult movie WarGame, a Cold War favourite about hackers and thermonuclear war starring Matthew Broderick.
Her Story tasked players with searching a decades-old police database for interview footage in an effort to piece together a murder mystery. It was a masterclass in nonlinear and interactive storytelling, and we can't wait to see what Barlow has in store with this more contemporary tale.
Release date: 2018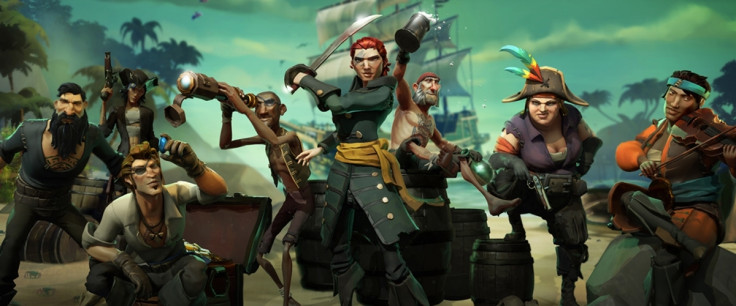 Sea of Thieves (Xbox One, PC)
In more than three decades of making video games, Rare hasn't once made a game about pirates. That's true of a lot of veteran developers of course, but having played Sea of Thieves it seems odd in the case of the British studio given just how perfect a pairing it is.
Every part of Rare's open-world, co-operative pirate adventure is fun, whether you're working as a team to sail a ship, exploring sunken vessels for treasure, turning a map around to show your fellow pirateers or just eating a banana.
In less than an hour with the game at Gamescom last year I fought off skeletons, engaged in naval combat, patched up a sinking ship, explored the ocean depths, dug up treasure on a tropical island, got drunk on mead, was eaten by a shark and navigated a huge storm.
With friends and a game full of other players, Sea of Thieves could be special.
Release date: 20 March
A Way Out (PS4, Xbox One, PC)
When EA steps out for its annual E3 media showcase it's usually quite easy to predict what it will have in store. There will be numerous sports games, DICE's latest, a Need for Speed sequel possibly, maybe a Sims title or BioWare's latest, and something smaller-scale for some indie street cred.
This year that smaller something was A Way Out, a game from Hazelight Studios led by many of the people behind Brothers: A Tale of Two Sons: a sorely underrated gem from 2013.
A Way Out is built specifically for multiplayer co-op with two players controlling different characters playing very different roles in the story. The two follow different paths presented via split-screen but come together for certain story beats.
The decisions made as these characters will affect the other's story and decisions made together (who does what, for example) will feed into a branching narrative about two prisoners who escape.
Release date: 23 March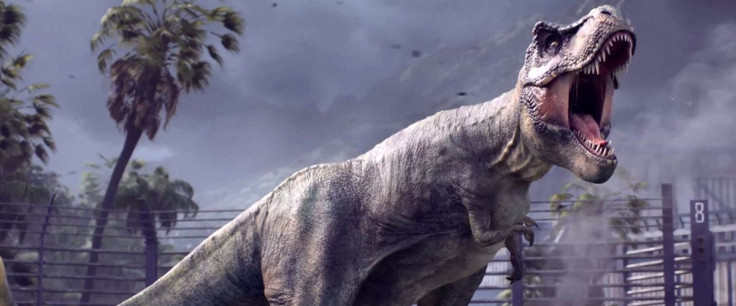 Jurassic World Evolution (PS4, Xbox One, PC)
Jurassic World is the fourth highest-grossing film of all time and next year its sequel, Fallen Kingdom, arrives in cinemas. Alongside it will be the first major Jurassic Park video game since Telltale's rather disappointing narrative adventure in 2011.
Rather than a big action game, Jurassic World Evolution is about players building and running their own dinosaur-filled theme park. You'll engineer dinos, lay out their enclosures, welcome guests to the park and, inevitably, deal with the deadly creatures getting loose.
It's obviously a perfect fit for the series and developer Frontier brings to it its significant experience with the RollerCoaster Tycoon games and, more recently, 2016's Planet Coaster.
Release date: Q2 / Q3
Minit (PC)
Minit is minimalist, monochromatic and minuscule. In fact, it's only 60 seconds long. Sort of.
Developed by a group of four friends, Minit is set in a top-down world and stars a tiny hero who has just 60 seconds to live. Players have just one minute to explore the world around them, find tools and solve nearby puzzles before they die. And there's nothing that can be done to avoid it.
Your little, mortal body might expire but progress does not. Each time the player respawns they keep their weapons and puzzles solved or pathways cleared remain so, meaning it's possible to reach further with each new life.
Minit could prove to be an inventive respite from the expansive worlds, giant monsters and city-saving exploits of other games on this list.
Release date: 2018
Vampyr (PS4, Xbox One, PC)
Vampyr is a small open-world game compared to most but that serves a purpose. Dontnod's brooding action RPG is focused on how its players interact with and have an impact on this world: a fantastical recreation of Victorian London, beset by Spanish flu.
In Vampyr, you play as Jonathan Reid, a doctor who has to contend with being a vampire. As you can imagine, this clashes a bit with the Hippocratic oath. Throughout the game he will need to feed on the people of London but who he picks will have ramifications for fellow characters and the areas they live in.
Release date: Q1 / Q2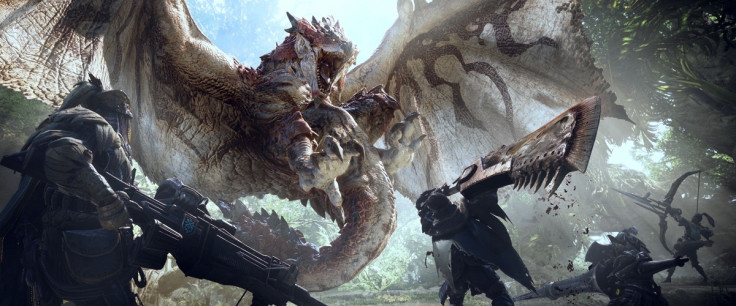 Monster Hunter World (PS4, Xbox One, PC)
Given the popularity of Monster Hunter, it's amazing the series hasn't graced a home console in nearly eight years. The potential of Capcom's open-world RPG on top-of-the-line hardware has been apparent in past iterations for PS2, Wii and more recently Nintendo 3DS - and only now are getting to see that potential realised.
Heading to PS4, Xbox One and PC, Monster Hunter World could well be when the series finds true global success. It certainly has the ingredients to appeal to a wide audience (huge monsters, thrilling action, a focus on co-op play, smaller monsters) and this particularly entry is geared towards drawing new players in.
Release date: 26 January
Nintendo's Big Switch Exclusive
Nintendo hasn't yet announced its plans for 2018, but after a banner year and with the new Switch flying off the shelves the company needs to keep its momentum going. There's unlikely to be a double bill as good as Breath of the Wild and Super Mario Odyssey but Nintendo surely has something big up its sleeve.
A Nintendo Direct broadcast is expected to arrive in January outlining the year ahead and it's there that we're likely to find out what it has in store as next year's big Switch exclusive. Our money is on Animal Crossing.