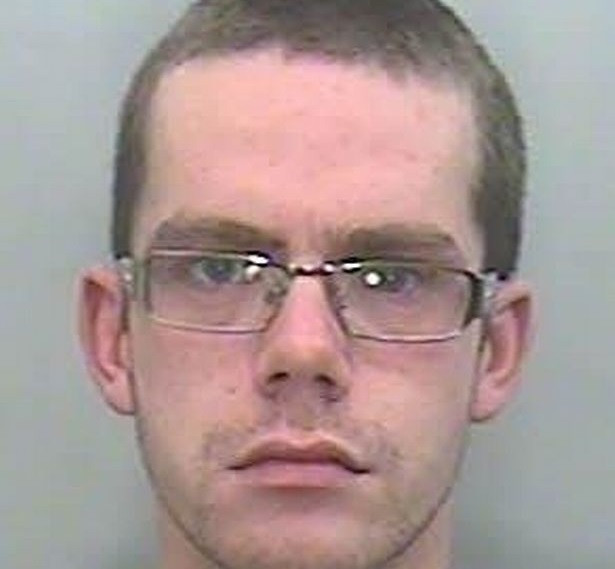 A male psychiatric nurse who filmed himself raping a three-year-old girl in her bed has been jailed for more than 19 years.
Paedophile George Anderson attacked the sleeping toddler after her mother had invited him to a party at her home in Torquay, Devon.
Exeter Crown Court heard that when challenged as to why he was in the room with the child, Anderson replied he was a doctor and merely checking on her as she was crying.
In a victim impact statement, the mother said that since the rape of her daughter, she could not bear to dress or undress her, give her a bath, or take photos of her, due to guilt.
Anderson, of no fixed address, was jailed after admitting 10 charges including the rape of a child, two assaults of a child under 13 by penetration, six counts of taking indecent pictures of a child and one of making indecent pictures of a child.
He was jailed for a total of 19 years and four months on Tuesday (11 April).
The court had heard that Anderson had gone into the girl's bedroom seven times throughout the night to abuse her and filmed it on his mobile phone over a three-and-a-half-hour period.
A 64-second long clip recorded the child screaming as she woke up during the abuse.
The mother contacted police the next day after the child told her what happened and Anderson was arrested and interviewed.
Police confiscated his mobile phone and an iPad which contained the damning footage.
He then admitted in the police interview that he had sexually assaulted her after taking cocaine and drinking.
Sentencing Anderson, who worked at Torbay Hospital, Mr Justice Dingemans said his assault would have a lifelong effect on his victim.
The mother was quoted as saying by the Daily Mail: "The rape of my three-year-old daughter has affected every aspect of my life and I am convinced that it will affect me for the rest of my life too.
"I love my baby unconditionally, however, I now cannot bear to dress or undress her or bath her and ask her to do these things herself.
"It feels like the innocence that she once had has now been lost.
"I am really worried that every time a mobile phone or camera is now pointed at her, it will stir memories within her.
"Every time I look at her I just imagine her tiny body going through trauma and being violated."
Anderson was dismissed from his job and suspended by the Nursing and Midwifery Council (NMC).
Devon Partnership NHS Trust Chief Executive Melanie Walker said there was no evidence people in Anderson's care were at risk, the BBC reported.
Defending Anderson Paul Dentith said his client was "depressed" at the time of the incident and had downloaded 300 indecent images of children around the time of the assault.