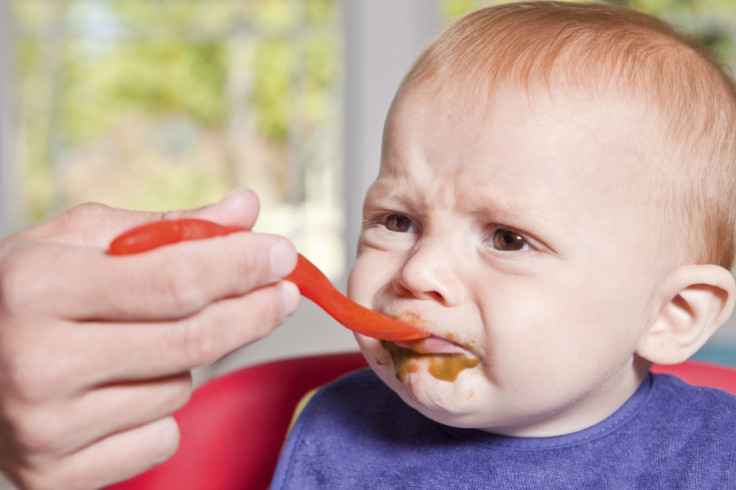 A six-month-old baby nearly choked to death after eating a piece of plastic in his food made in a Tommee Tippee Baby Food Steamer Blender. However, he was saved by his mother's partner, who managed to remove the piece of plastic from the baby's throat in time.
Natalie Haake, mother of baby Jack, claimed that she found pieces of plastics in another meal, which she made using the same blender. She said that she always trusted the Tommee Tippee's products and had been using the blender for last three weeks before her son suffocated.
"I'm very worried that this could happen to a child who might not be as lucky as Jack. The machine should be pulled if there's something wrong with it," Natalie wrote on a consumer website, reported in the Independent.
The company has started an investigation after mother's complaint.
"We're really sorry that Natalie and her son have had this experience; it must have been incredibly stressful for them. We've been speaking with her over the last few days to get more details and are investigating fully," a spokesman for Tommee Tippee told The Independent.
Haake posted a series of images on her Twitter account, allegedly showing the plastic fragments in the Tommy Teepee blender. In one, she describes the jug as "clear not broken just plastic coming away".
The Tommy Teepee spokesperson also said that, "We have asked Natalie to return the product to us for examination, and in the meantime we've been carrying out extensive testing over the last few days to try and replicate the issue on our own machines.
"So far, our initial testing has only been able to replicate the issue when reassembling the blender incorrectly after cleaning, or by washing the blade unit in the dishwasher. We're therefore going to review our instructions to see if we can make the section on cleaning and reassembling the blender even clearer."