Motorola Moto E Review - The Best Sub-£100 Smartphone Around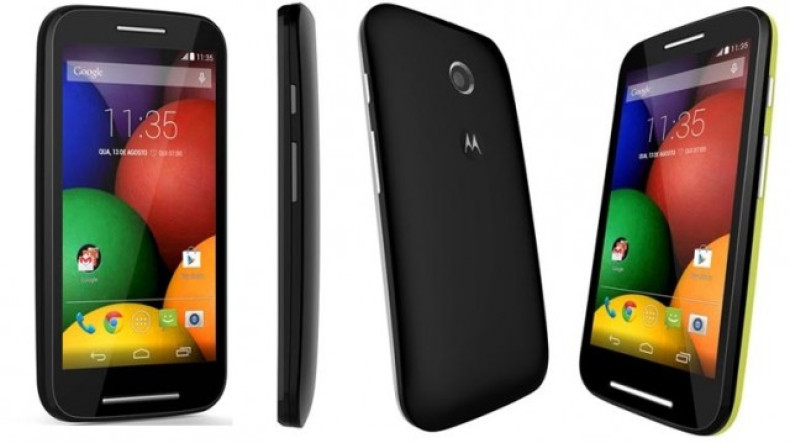 Key Features:
4.3in display (540 x 960 resolution)
Qualcomm Snapdragon 200 processor, dual-core, 1.2GHz
Android 4.4.2
5-megapixel camera
Price as Reviewed: £80 SIM-free (8GB)
Motorola Moto E Review
The launch of the Moto G smartphone last year signalled Motorola's intent to reinvent the experience of using an entry-level smartphone.
The £135 price tag combined with impressive specs saw the Moto G rewrite the rulebook and made it the budget smartphone to beat. Now, less than six months later, Google's (soon to be Lenovo's) mobile division is at it again.
At less than £100, the Moto E has cut down both the price and size of the Moto G, without too much compromise to the specs. However such a cheap handset was going to have to cut some corners in some areas, and this might be enough to put some budget buyers off.
---
Moto E: Design
---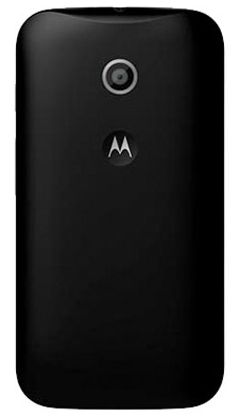 The design of the Moto E isn't that dissimilar to the Moto G, and while it isn't very inspiring, it also isn't likely to offend.
Although it might look like a less luxurious version of the flagship Moto X - or even the Moto G - it actually feels equally as firm as its predecessors, with a toughened Gorilla Glass 3 display and water resistant coating for its internal parts.
Its smooth, curved rear and well-placed buttons means that it's comfortable to hold in one hand, more so in fact than some of the similarly sized premium handsets like the Sony Xperia Z1 Compact or the iPhone 5s.
---
Moto E: Screen
---
The 4.3in display may on paper appear significantly lacking in pixel density, at only 256 pixels per inch, but in practice it is more than respectable.
Colour representation is accurate and vivid, viewing angles are adequate and even small text is easy enough to read without unnecessary eye-straining - while anti-smudge coating on top of the Gorilla Glass is also a useful addition.
The whites and blacks might border on grey, but for such a low price you're not going to get AMOLED technology.
---
Moto E: Hardware, Performance and Battery Life
---
The dual-core 1.2 GHz Qualcomm Snapdragon 200 processor is never going to satisfy heavy users but most first-time smartphone buyers not looking for anything too fancy will find it fares well.
The Moto E was able to cope with switching between multiple apps without more than a small hint of lag. It was even able to handle larger apps and games like FIFA 14 without fear of crashing.
Unfortunately the device comes up short when it comes to storage space, filling up very quickly after a short visit to Google's Play store. There is a microSD card slot to help rectify this and users wanting more than just a few basic apps will find that this will be a necessity.
Motorola's claim that the Moto E has an "all-day battery" is one that stood up to tests, easily lasting a 24 hour period with moderate useage. Left on standby mode with infrequent use, the Moto E is actually able to last around five days - an impressive feat for a budget phone.
---
Moto E: Camera
---
It is clear that with such a low price tag, Motorola was going to have to make some compromises and it seems that the camera department has taken the brunt of this.
With its 5 megapixel camera that lacks even basic flash or autofocus functions, the Moto E is clearly not a phone for photographers.
The slightly more expensive Moto G not only has a better rear camera, it also has a front-facing camera for video-calls and selfies.
Even though it is the one major let down on this phone, the simple snapper does have some minor merits. In bright sunlight it is more than capable of capturing a scene - albeit with a slight softness and smudginess to the image - and the 3-second lag between photos that existed on the Moto G is now almost non-existent.

Finally, the HDR feature can be used to improve the quality of an image. Even on a grey day, the function allowed the camera to capture a more vivid and detailed shot.
---
Moto E: Software
---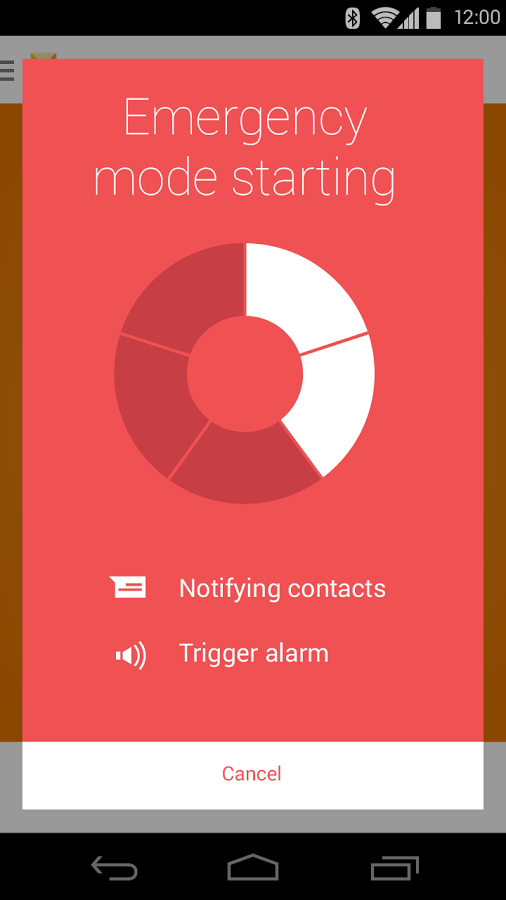 Like its Google-made predecessors, the Moto E does not mess around when it comes to its Android operating system. There are very few alterations or additional quirks added to the latest Android 4.4.2 KitKat OS, apart from a few pre-installed apps.
This makes for a simple and straightforward experience that keeps out any unwanted bloatware that might slow down other budget devices with limited hardware.
One notable addition is the inclusion of Motorola's Alert app. This can be used to warn close friends and family of any impending emergency or danger by sending out a location blast to a curated list of contacts, as well as auto-dialling the local emergency services.
---
Moto E: Value and Verdict
---
With its impressive performance the Moto E punches well above its weight and offers much more than the pricetag suggests.
At only £80 it is undoubtedly the best sub-£100 smartphone on the market, however since launching earlier this year, the slightly more premium Moto G has fallen in price to just £100.
This means the biggest competition that the Moto E faces could come in the form of sibling rivalry. A superior camera, better screen and improved storage still makes the Moto G the cheap smartphone to beat.
Scores:
Screen 8/10 – Poor pixel density does not reflect what is a more than adequate display

Camera 3/10 – Quite simply one of the worst smartphone cameras on the market

Software 9/10 – A relatively unmodified version of Android makes it smooth and easy to use

Design 8/10 – Unimaginative but not unnattractive and feels nicer in the hand than many of its similarly-sized premium competitors

Build quality 8/10 – Feels more solid than the price might suggest and includes water resistant components and Gorilla Glass
Overall 7/10 – If it wasn't for the woeful camera, this would easily be the best budget device out there

The Good:
Bargain price
Decent processor and smooth software
Solid build quality
The Bad: