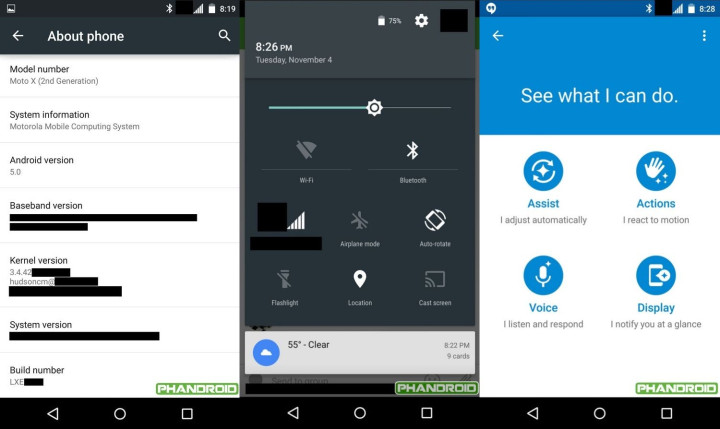 Looks like the manufacturers are working hard to bring Google's latest and greatest Android experience for their flagship smartphones.
Motorola is among the first manufacturers to confirm which Moto series will get Android 5.0. Here is some interesting information for users who are curious to know the update status for the Motorola flagship smartphone.
Phandroid has managed to obtain a few screenshots, sent by its sources, which reveal the update progress for the Moto X 2nd gen.
Last year, Motorola was quick enough to issue Android 4.4 for its 2013 flagship, first generation Moto X, making it the first device to receive KitKat even before the Nexus 4. It now looks like Motorola will follow a similar strategy with a speedy update for its 2014 high-end smartphone.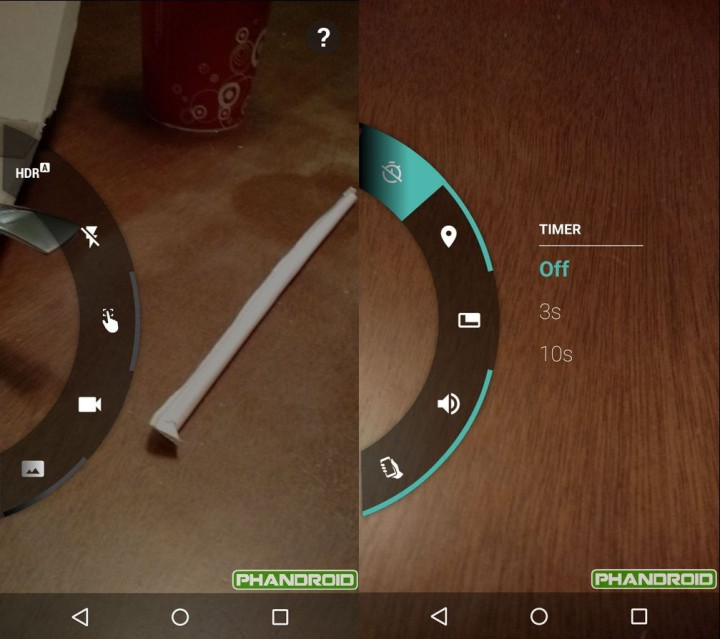 The screenshots, although redacted, further shows Moto X 2014 'About Phone' page with Android 5.0 running. The build, which is still undergoing testing, used for the upgrade is a week old.
There are KitKat mobile connection bars in the Moto X instead of icons seen on Lollipop builds for Nexus 5 and Nexus 6. But, as this is a test build, changes are likely. Last year, the KitKat upgrade included old GPS icons, which were later updated to the new icons via an OTA release.
Besides, users will be able to cast their phone's screen onto the TV, thanks to Android 5.0, reveal the leaked photos. Motorola is using its own customised software for the built-in display ambient as well as voice actions.
The camera feature will see some minor changes. The update adds a timer that can be configured for 3-10 seconds, a feature which is not available in both current and last year's flagship models.
Android 5.0 Lollipop for LG G3
The Korean mobile manufacturer LG is also working hard adapting Android 5.0 software for the LG G3. Polish site, Lifesgoodblog has shared a few screenshots showing Android 5.0 build running on LG's flagship, with a fresh new look for the system.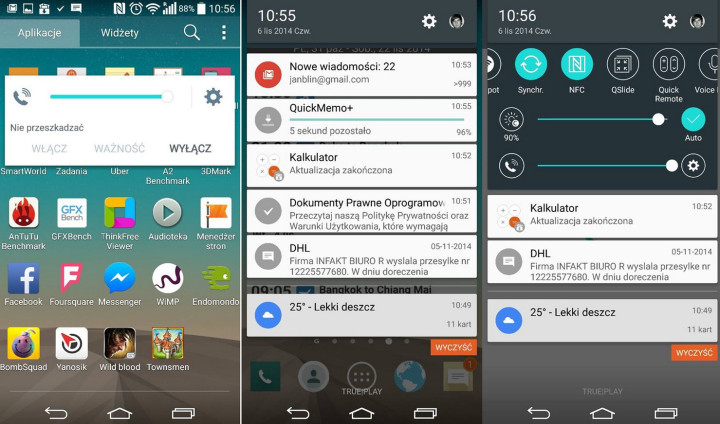 Also seen in the screenshot is the refreshed notifications panel and Lollipop interface with faster function. LG is likely to release the new Android treatment for LG G3 within the next few weeks.