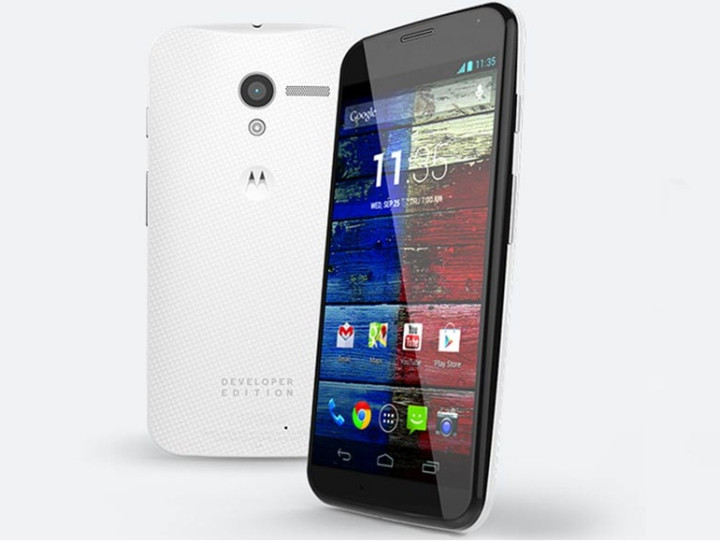 During May, there was a lot of buzz about Motorola's Moto X+1, a smartphone which the company accidentally confirmed on multiple occasions. Now, Punit Soni, Moto's VP of product management, has dropped another hint that the Moto X+1 is under development.
In response to a software bug that's been troubling many Motorola smartphone users, Punit Soni hopped on to Google + to confirm that the issue was fixed. However, he posted an image along with the post. And it was no ordinary image.
It was a screenshot from a smartphone with a display resolution of 1,080 x 1,920 pixels. Why is this big news? Because Motorola currently has no handsets in its stable with a 1080p display. This means that the handset used by Soni is brand new.
While Punit Soni hasn't confirmed the upcoming device or even spoken about it, there are expectations that this new handset with a 1080p display might just be the Moto X+1.
PhoneArena believes that the Moto X+1 might house a 5.2in display, meaning that a 1,080 x 1,920 pixel resolution would allow the handset to offer a 423 ppi density.
Couple that with other rumoured specs including a Snapdragon 800 processor, 2GB of RAM and 16/32 GB of Internet storage, and you have a flagship smartphone.
It is also worth noting that the alleged leaked images of the handset surfaced recently, apart from Motorola's long line of "accidental leaks".
Summer Launch
Reports have also indicated that the handset could launch this summer. Read more about that here.