Motorola Launches Ultra Low Price Moto E Smartphone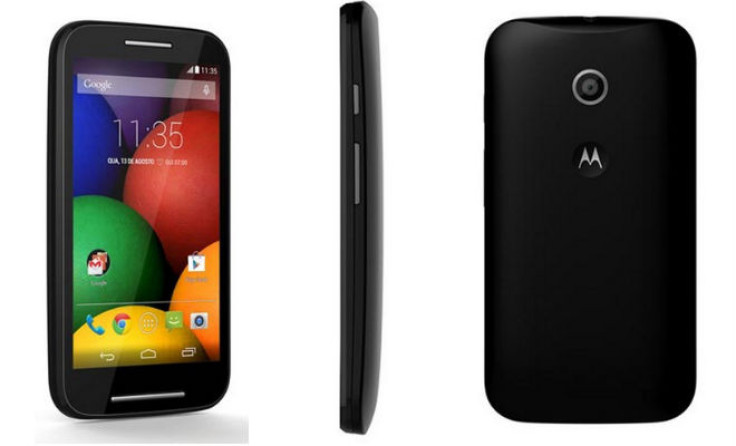 Motorola is looking to capture the budget end of the market with the launch of the Moto E smartphone which will costs just £89 without a contract.
The Moto E smartphone, which will be available this week, complements the company's other handsets, the Moto G and Moto X both of which are also very competitive in terms of pricing.
The Moto G was launched earlier this year as the company's budget offering, available now for just £100 without a contract, becoming Motorola's biggest selling smartphone in the company's history.
It helped Motorola go from zero market share to 6% in the UK since the phone's launch, garnering 17% of the prepaid market.
To boost Moto G sales the company announced today a new 4G version of the Moto G and a microSD card slot to boost storage. The new version will cost £149.
Moto E "priced for all"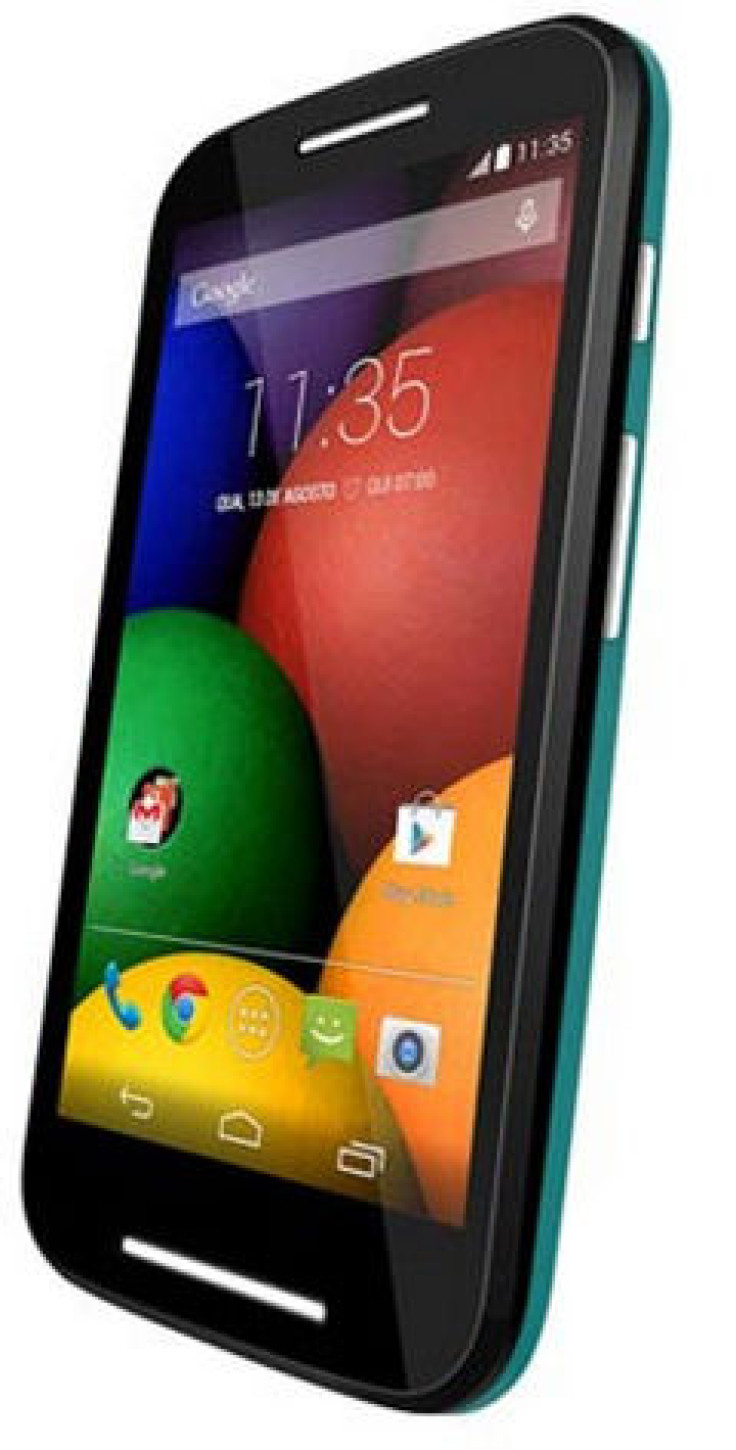 At the launch of the Moto E in London, Cathay Bi, director of product marketing at Motorola said the Moto E is "made to last" and "priced for all."
Bi said the phone compared very well against the other budget smartphones in the market in terms of hardware and performance. The market is currently dominated by Samsung in the UK with phone like the Galaxy Fame.
In terms of specs, the Moto E as you would expect is not able to compete with the likes of the Samsung Galaxy S5, HTC One (M8) or Apple's iPhone, but still offers great value considering the price.
The Moto E features a 4.3in screen with resolution of just 540 x 960 pixels. It is powered by a 1.2GHz dual-core Qualcomm Snapdragon 200 processor along with 1GB of RAM. The Moto E will come with a the latest version of Google's operating system, Android 4.4.2.
Android 4.4 (KitKat)
Motorola said it wants to bring a pure Android experience to users, meaning the software running on the Moto E will be just as Google intended - which will also help performance. It added that users are guaranteed at least one software update during the life of the phone.
Motorola made a big play of its update schedule, saying it rolled out the Android 4.4 (KitKat) update to the Moto X in just 19 days while it took competitors like Samsung and HTC months to achieve the same thing.
The phone has a low resolution 5 megapixel camera and doesn't have a flash, meaning the Moto E won't likely replace your camera.
The phone has just 4GB of internal storage but features a mircoSD card to boost storage by a further 32GB.
The phone will be available with Shells, availalbe in nine different colours to address customer need to stand out from the crowd.
© Copyright IBTimes 2023. All rights reserved.