Sicily's Mount Etna Erupts [VIDEO]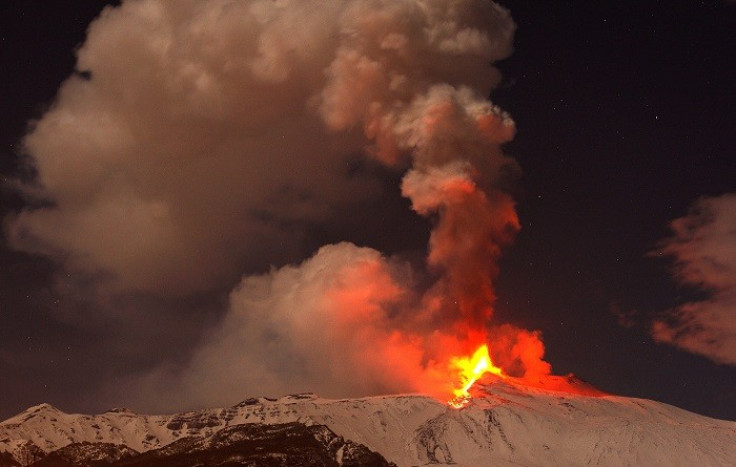 Europe's most active volcano, Mount Etna has erupted, shooting a plume of ash from the summit across much of Sicily, after a series of underground tremors.
The closest airport and airspace were temporarily closed, according to Catania airport. But there were no reports of villages on the mountain slopes nearby being evacuated.
The volcano has frequent eruptions, with the last major incident in 1992, and this is the 14th time Etna has erupted.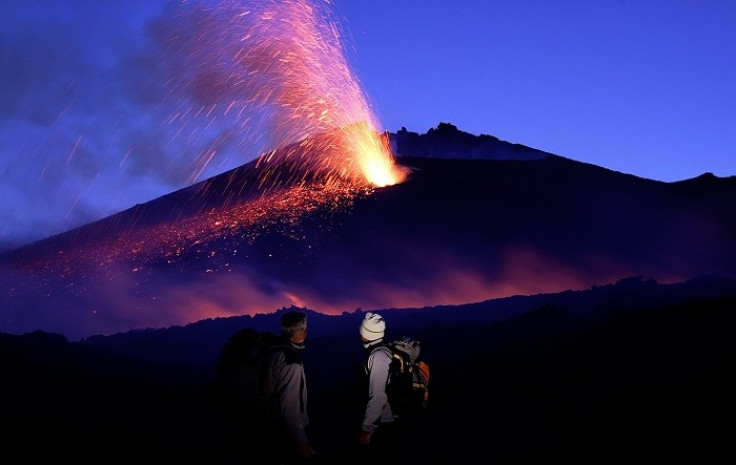 Dramatic video footage shows tons of molten rock and lava turning the sky scarlet on Saturday night.
In the 1970s Etna sent smoke rings into the sky one of the first captured events of this type. This extremely rare phenomenon happened again in 2000.
Italian astronaut Luca Parmitano could see the spectacle from space and tweeted a series of photos from the International Space Station.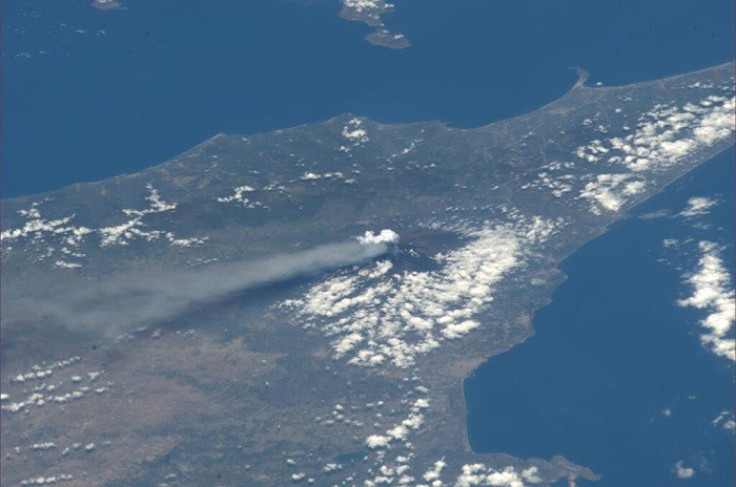 The name Etna originates from the Phoenician word "attuna", meaning furnace or chimney.
Volcanic activity first took place at Etna about 500,000 years ago, with eruptions occurring beneath the sea off the ancient coastline of Sicily.
The Roman poet Virgil gave one of the first eye-witness accounts of an eruption, dated to around 29-19 BC in the Aeneid:
"Of pitch-black, whirling smoke, and fiery dust,
Shooting out globes of flame, with monster tongues
That lick the stars".
A study on damage and fatalities reveals that 77 deaths are attributable with certainty to eruptions of Etna, most recently in 1987 when two tourists were killed by a sudden explosion near the summit.
Watch the video of Mount Etna erupting with alleged UFO sighting
© Copyright IBTimes 2023. All rights reserved.