Four Climbers Die on 'Traffic Jam' Mount Everest, One Missing
Climbers from Germany, China, South Korea died on crowded mountain after being cut off by bad weather on highest mountain in the world.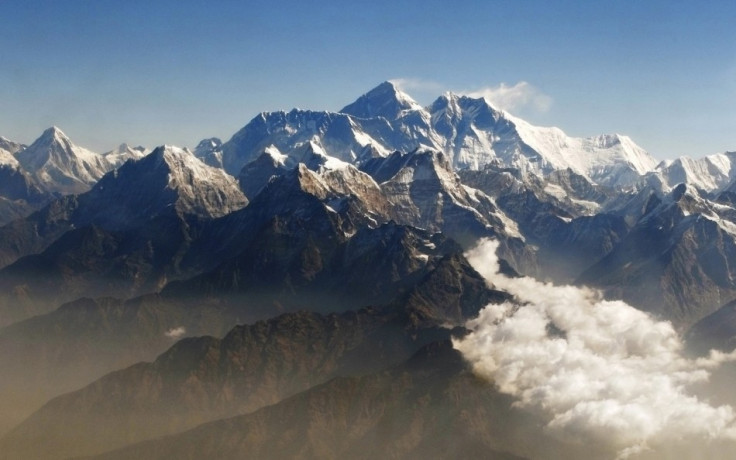 Four climbers have died and a fifth remains missing after a group hit bad weather while descending from the peak of Mount Everest.
Eberhard Schaaf, 61, of Germany, South Korean Song Won-Bin, 44, and Nepali-born Canadian Shriya Shah, 33 and Chinese climber Ha Wenyi, 55, have been confirmed dead by officials.
The climbers are all though to have been a team of former classmates from a Daejeon school.
A Nepali mountain guide remains missing, while reports have been made that another body had been sighted on the frozen mountain.
It is understood that Shaaf was struck down with severe altitude sickness on Everest summit's south slope.
Ang Tshering Sherpa of the Kathmandu-based Asian Trekking adventure agency, said Wong-Bin, died on an area of the mountain called "the balcony".
According to Shah's website the Everest climb was "my dream and passion, and we want to do something for my country. Nothing is impossible in this world."
All of the deaths took place over a weekend which saw an estimated 150 climbers attempt to reach the mountain's 8,848 metre summit.
Mountaineering official Gyanendra Shrestha said: "There was a traffic jam on the mountain on Saturday. Climbers were still heading to the summit as late as 2:30pm, which is quite dangerous."
Climbers are advised not to try to reach the mountain's summit by passing through the notorious "death zone" after 11am.
"With the traffic jam, climbers had a longer wait for their chance to go up the trail and spent too much time at higher altitude. Many of them are believed to be carrying a limited amount of oxygen, not anticipating the extra time spent," Shrestha added.
Everest expert And Thserid said the tragedy should persuaded government to impose schedules to organise climbers and avoid overcrowding and subsequent risk-taking.
© Copyright IBTimes 2023. All rights reserved.