Authorities in Indonesia have raised the alert on Mount Sinabung to the highest level after the volcano erupted nine times over the weekend.
The volcano has become increasingly active in recent months and officials say over 11,000 people have now been evacuated from 23 villages that surround Sinabung.
Over two days, the volcano became increasingly unstable and erupted nine times over 48 hours, spewing ash eight kilometres into the air. Last week the volcano recorded its biggest ever eruption, with ash, smoke and lava being spewed 10km into the air.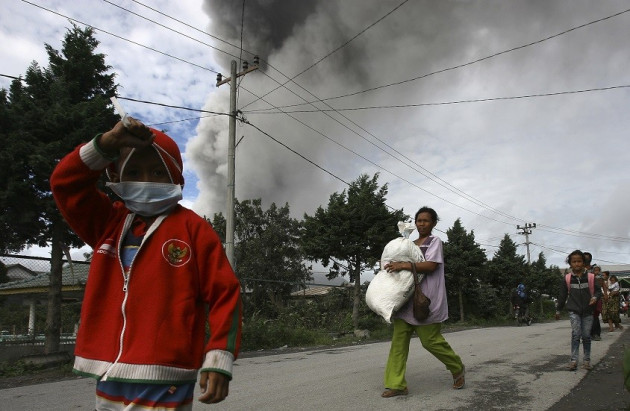 According to the Jakarta Globe, a statement from the Centre for Volcanology and Geological Disaster Mitigation (PVMGB) said: "Based on the results of analysis of visual, quake, deformation and gas observations, the activity status of Mount Sinabung, starting at 10am on 24 November, 2013, is raised from 'Siaga' (Alert Level III) to 'Awas' (Level IV)."
"At 7:27am [on Sunday], the volcano emitted ash as high as 8,000 meters ... at 8:55am, the ash eruption was 3,000 meters tall."
PVMGB said all residents living within five kilometres of the volcano should evacuate to safety zones, as should people living south east of the crater, as this is the direction of the eruption.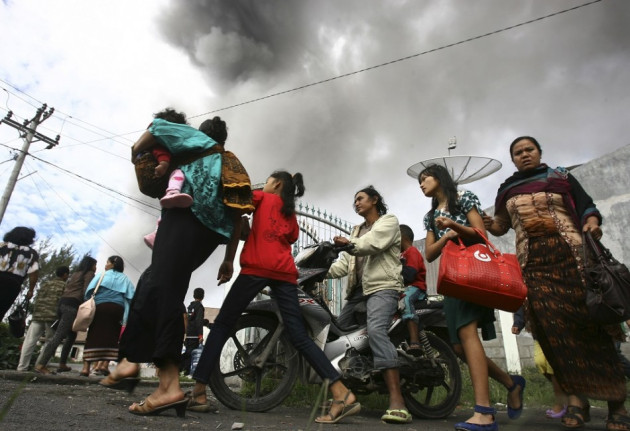 "And because we've entered the rainy season, people living on the banks of rivers downstream from the summit of Mount Sinabung are reminded to stay alert for the threat of lava," it added.
Government spokesperson Jhonson Tarigan told the Jakarta Post that 26 shelters have been prepared for those evacuated from the area.
"There has been a 100 percent increase in the number of those displaced. The number is now at least 11,618 from 19 villages."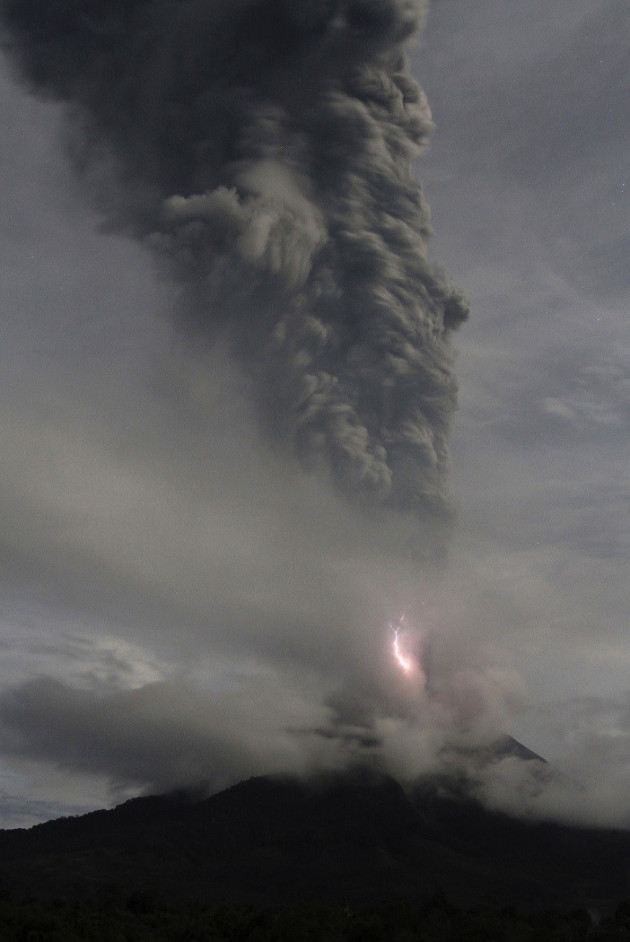 The head of PVMGB said the volcano remains unstable: "The volcanic activity is still fluctuating. It is accumulating so the pressure is high with high amounts of gas. Another indication is that we found volcanic rocks of between three and four centimetres in diameter within a three to four kilometre radius from the Sinabung crater."
As well as the threat from lava, the head of the North Sumatra health agency Raden Roro Siti Hatai Surjantini warned people to wear masks and sun glasses while outdoors to protect themselves from the ash.
He said 180,000 face masks, medicine and four tonnes of baby formula have been distributed to the emergency shelters.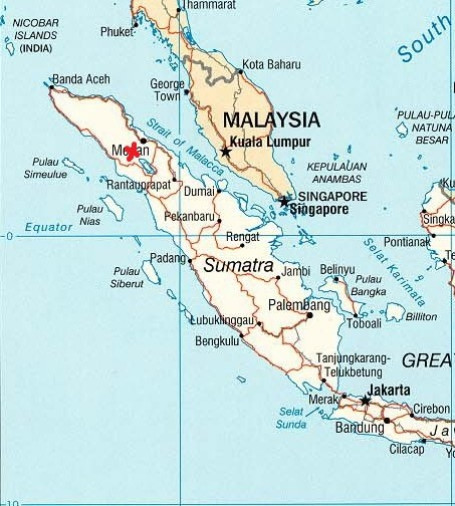 The latest eruption has caused further disruption to flights from Kuala Namu International Airport in Deli Serdang.
Susi Air operations manager Hadi Zulfadli said: "The ash was quite thick. In the morning, all of our aircraft at Kuala Namu had been covered by ash," he said on Sunday. It is dangerous if we keep flying so we decided to temporarily halt our operations."
Read more:
Indonesia: Mount Sinabung and Mount Merapi Eruptions Spark Mass Evacuation
Indonesia: Sinabung Volcanic Eruption Raises Alert Level and Sparks Evacuation [PHOTOS]
Mount Sinabung: Sumatra Volcano Erupts Again as Thousands Flee Homes [PHOTOS]
Indonesia: Mount Sinabung Records Biggest Ever Volcanic Eruption Spewing Lava and Ash up to 10km Into Air [PHOTOS]