Finding the common denominator between some of the world's major banks, a bakery chain and a National Hockey League team can sound like a pub quiz question. The answer to the quiz, however, exists and is a very tangible one at that, for it is one of the fastest growing companies in the US.
Founded 27 years ago, World Wide Technology has grown from operating out of an office with seven employees to a multinational which employs over 4,000 people and which last year reported revenues of $9.4bn (£7.2bn), making one of the largest privately-held companies in the US.
WWT provides innovative technology and supply chain solutions to large public and private organisations across a myriad of different industries, from the US military to heavyweights of the banking industry, to an NHL franchise and a US cafe and bakery chain.
According to the Bloomberg Billionaire Index, its chairman David Steward, who co-founded the firm, is reportedly one of the richest black businessmen in the US.
At the beginning, however, all was not rosy, quite the opposite instead. Within three years of its inception, the company had racked up hefty debts, before a partnership with technology giant Cisco System in 1994 gave WWT its first major breakthrough.
From a coffee shop to Canary Wharf
The company now sells bundles of products made by Dell EMC and Intel among the others and has offices across four continents. Its initial expansion into London was as inauspicious as its inception in the US, however.
"We started off in the coffee shop of the Royal Exchange five years ago, now we employ over 100 people," Ben Boswell, the firm's UK director, tells IBTimes UK.
Half a decade later, the surroundings have indeed changed for the company, which now operates from a swanky office in the heart of Canary Wharf. The choice of location, however, was far from casual.
Boswell explains the company has picked Canary Wharf as its London base because its customers "are literally on the door step" and also allows WWT to bring in its experts to deal with any issues its clients might have.
"With some financial institutions based around here, our customers can come to our offices and directly see how we are working on what they require. It is a massive advantage, compared with having to rely on remote communication instead."
In an era when big firms have been repeatedly beset by legacy issues, Boswell believes WTT can "solve the Rubik's cube that is overcoming those problems", helping them to stay on track for a specific business direction.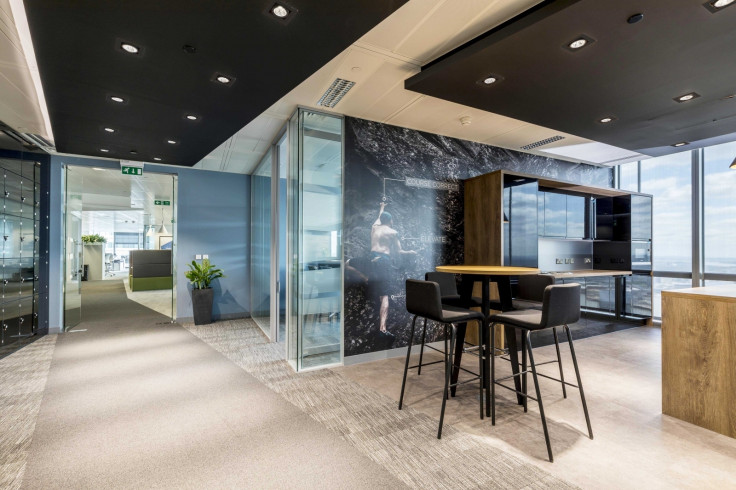 Dealing with legacy issues
However, he concedes that is a challenging task and that companies have to sit down and look at the different things happening in the business world right now.
"Legacy issues, for example, are a big challenge," he adds.
"We spend a lot of time helping customers to understand how to implement new technologies. Often, new or disrupting influences in the markets are a big threat to firms in terms of things like cyber security, if new innovations are not implemented properly into their existing systems."
With new clients coming on, Boswell is eager to point out the company has grown organically, rather than through acquisitions, and that the firm remains focused on acquiring talent rather than other firms.
"We want to be the best tech provider in the world but we also want to be a company people are proud to work for" he explains.
"We have created an environment that makes people feel welcome. Culture is of paramount importance for us and we want to regionalise that culture across our different locations."
The Saint Louis-based company is targeting further expansion across Europe, where it aims to have 60 new Agile software development engineers as part of its software arm, WWT Asynchrony Labs, to help its customers implement its latest technologies.
A number of WWT's London neighbours could also soon look to expand their operations in Europe, albeit for a different reason as they draw up contingency plans to deal with the Brexit fallout.
However, Britain's withdrawal from the European Union is not yet a major issue for WWT.
"Nobody knows what Brexit means yet," Boswell says, before conceding the government should make the whole process clearer.
"We are planning for a variety of different scenarios and the locations is obviously going to be the key for us. We are cautious about it, as is everyone else in the sector, but we are not overly worried about it yet."