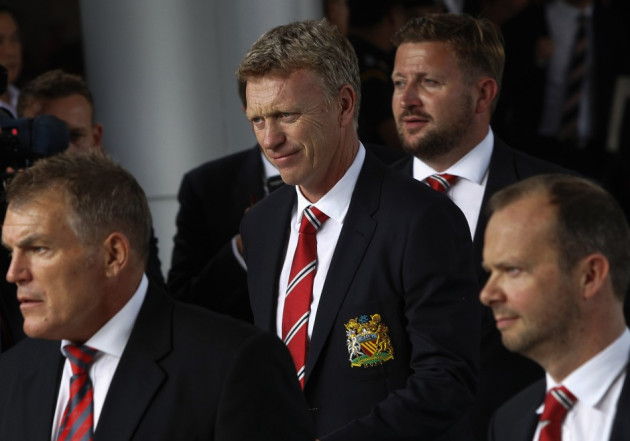 Manchester United chief-executive Ed Woodward says David Moyes will be given free rein in the summer transfer window.
Sir Alex Ferguson's shrewdness in the market was one of the cornerstones of his success across over 26 years at Old Trafford.
Moyes is under pressure to build on Ferguson's legacy at United and while he has fought off questions regarding Wayne Rooney's future at the club, the Scot is yet to secure the first signing of his reign after reportedly missing out on Barcelona's Thiago Alcantara.
Woodward, who himself replaced part of the United furniture in David Gill after his 13-year spell as CEO, says Moyes will be given the same license as Ferguson was in the transfer market and that the funds remain to do business.
"Yes. Absolutely," Woodward replied when asked whether the clubs have funds in the summer.
"I want to continue from where David Gill left us and David Moyes from Sir Alex," he added
"The way we worked with Alex was he would identify the transfer targets and take them to Joel [Glazer] and David [Gill], who would have discussions which ended with them backing him in the transfer market every single time and we see that continuing with David Moyes.
"We could have broken the transfer record in the past if we'd wanted to. Alex may not have got all the players he wanted but that was never down to not releasing funds.
"There's never been a cut-off price. We haven't got money burning a hole in our pocket but we have a strategy on player purchases and if David wants to go after a stellar player he can do that.
"What we will do is be careful with our money in the sense we're not going to go into the market as mugs. We look at the value of the player compared to other players in his position. There's no mysterious process."
United have been linked with the likes of Cesc Fabregas and Ezequiel Garay but Moyes has remained coy over potential targets, refraining from commenting over interest in players from other clubs.
Paul Scholes' retirement might force Moyes into signing a jack-of-all-trades midfielder for the new campaign, particularly with the long-term future of Anderson and Darren Fletcher unclear.