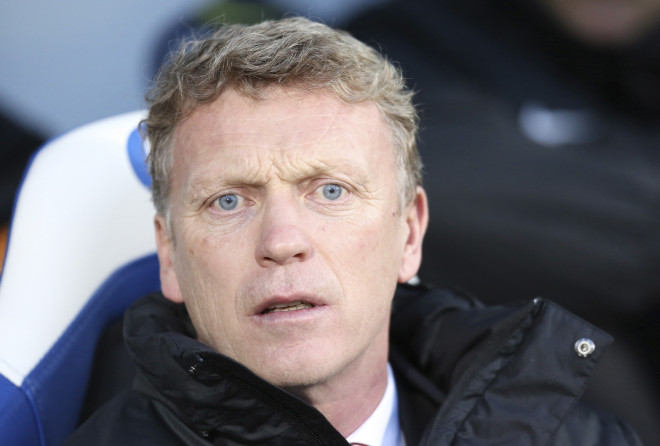 As the final whistle blew at the Georgios Karaiskakis stadium last night, Manchester United's defeated players looked like they wanted the ground to swallow them up.
The Champions League is United's one ray of hope this season after a tumultuous transition under David Moyes has left them 11 points behind the coveted fourth spot that guarantees entry to the most prestigious, and lucrative, tournament in European football.
But after being humbled 2-0 by the Greek champions and left staring at the exit door of a tournament that endeared United to millions around the world, fans are left wondering: how has it come to this?
Should United sack David Moyes?
Almost immediately after fulltime #MoyesOut was trending on Twitter, the backlash suggesting fans are blaming United's futile performance, and not just last night's, on the manager.
But does the blame fall directly at the feet of the former Everton man? The 11 he put out should have been enough to overcome the Greeks, even a side containing Tom Cleverley, Ashley Young and Antonia Valencia. But like an artist who forgets his paintbrush, United were clueless as to how to create anything.
On the basis of one result in a tie United could feasibly turn around at Old Trafford in three weeks, Moyes should keep his job. But United's European and domestic form must improve, quickly.
Should Robin Van Persie have criticised his team mates?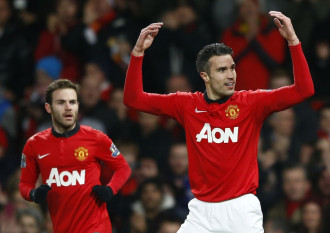 In an age where media managers and PR consultants sanitise every word coming out of our beloved clubs, outspoken players have become a rare bread.
So while Moyes shunned the ITV cameras after the game, it was left to Robin Van Persie to tear up the script and speak his mind.
The Dutchman's comments, that players were "occupying his spaces", were hardly of the Craig Bellamy-ilk and, as United's top scorer this season, his point might have some validity. But many fans will disagree, pointing out that the Dutchman missed a crucial chance last night and his strike partner, Wayne Rooney, has regularly slotted into less glamorous roles in the name of the team.
Has Rooney's new contract really solved anything?
The striker did not look like a player who United should be lavishing £85 million on over the next five and half years.
The current champions asked Rooney to pull the strings behind Van Persie while dropping deep to battle alongside Michael Carrick. He excelled at neither.
That new contract looked increasingly like an act of a desperate club clinging to their waning superstar.
Who or what is responsible for United's slump?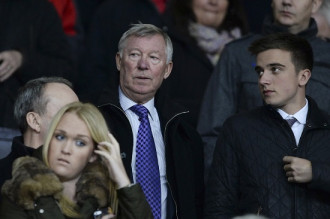 This is the question United fans must be hoping Moyes and his backroom staff are asking themselves this morning.
The transition after Sir Alex was never going to be an easy one, but nor was it supposed to be this ham-fisted.
The players look like they have written-off this season and the verve, energy and passion associated with United teams of the past seems to be lacking from the current squad.
Moyes was bequeathed a creaking squad that has needed overhauling ever since the £80 million sale of Cristiano Ronaldo bolstered Old Trafford coffers.
But his stubborn flank-based tactics have also contributed to prosaic performances.
It's not that bad. Is it?
United are not out of the competition but will need to summon the spirit, and score line, of their famous 1984 victory over Barcelona to make it through to the quarter finals.
If Robin Van Persie had bagged United an away goal things would not look as bad as they do this morning.
But as United's inconsistency, which had previously been confined to their domestic form, is now percolating their displays in Europe, one more performance like last night's and the season is over.