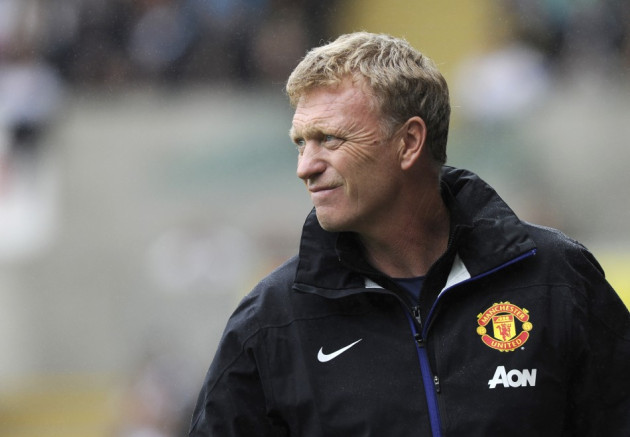 Manchester United legend Peter Schmeichel says David Moyes need not make a marquee signing in his first summer as Old Trafford boss but that a move to replace Paul Scholes should be the main priority.
The Scot has failed in two bids to sign Cesc Fabregas from Barcelona, while the club were linked with a move for Thiago Alcantara before the Spanish midfielder joined Bayern Munich.
A joint-bid for Everton pair Leighton Baines and Marouane Fellaini has also been rejected, contributing to a frustrating summer for Moyes, who officially took over from Sir Alex Ferguson on 1 July.
Despite having suffered no significant losses to the squad which claimed the title by 15 points last season, the impressive additions made by Chelsea and Manchester City over the summer is reason for concern for Moyes ahead of the pursuit of the Premier League title.
But Schmeichel doesn't believe Moyes needs to make a statement signing this summer and has urged to focus on specific areas in which the United team requires strengthening - identifying replacing Scholes, who retired for a second time last season, as the main priority.
"I would never bring in a player to make a statement," the Dane said.
"Maybe with a new manager and a new chief executive they feel a need to tell the fans Manchester United still have the power and money and can still sign the players.
"That is important because there are a lot of fans out there who are unsure about how financially strong Manchester United are, and how committed the owners are to spend the money that is being created by the club.
"But the players have to be an improvement. If they are not of the right calibre you stay away from it. You don't sign a player for the sake of it.
"The squad we have is very strong and broad. It has loads of different options in many positions.
"It is fair enough to be looking for strong midfield players who can replace someone like Paul Scholes.
"You need someone in there who can run the midfield with Michael Carrick, but if September 2 (the day that the transfer window closes) comes and it is the same squad I am quite happy."