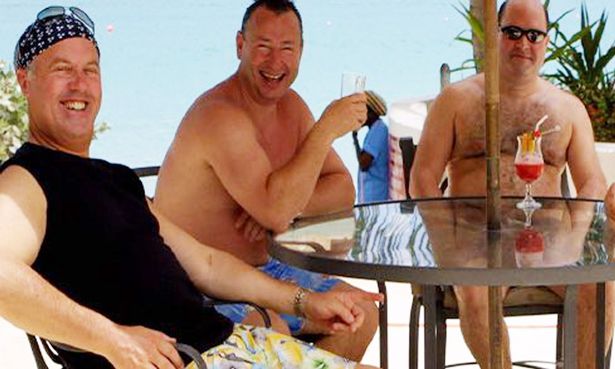 British MPs have urged Lloyds Banking Group to compensate the victims of a banking scandal, which was orchestrated by two former HBOS employees who were jailed last week.
Lloyds, which was not in control of HBOS when the fraud unfolded and has maintained it is itself a victim in the circumstances, has also been asked to review its handling of the fraud and publish its findings.
In an open letter to the lender's chief executive, Antonio Horta-Osorio, and its chairman, Lord Blackwell, MPs on the All-Party Parliamentary Group on Fair Business Banking call for the banking giant to offer compensation to the victims.
"We are at a point where, once again, there are a large group of aggrieved business people who have lost their livelihoods," the chair of the parliamentary group, George Kerevan, MP, wrote.
"Critically, many have endured years of financial duress and personal stress."
Kerevan added the complaints of the "criminal activity were raised with senior HBOS management at board level and as early as 2007 and were repeated to senior Lloyds management after the takeover.
"In both instances, there was an internal failure to adequately investigate these complaints.
"Further, police investigations were delayed because both HBOS and subsequently Lloyds informed the authorities that it was the bank that was the wronged party – rather than small business customers – but that the bank had no wish to pursue a prosecution."
Last week, six people, including two former bankers of HBOS, were found guilty of bribery and fraud that cost the bank's customers millions of pounds.
Lynden Scourfield, formerly a manager with HBOS, pleaded guilty to six counts including corruption, while five other defendants were also convicted. In exchange for bribes and gratuitous favours, Scourfield told customers to use turnaround consultants Quayside Corporate Services which subsequently defrauded those sent their way.
Mark Dobson, another former HBOS manager and co-accused, was given four-and-a-half years. David and Allison Mills, the couple who ran Quayside, received 15 years and three-and-a-half years in jail respectively. Businessman Michael Bancroft was jailed for 10 years and consultant John Cartwright got three-and-a-half years for their convictions on counts including bribery, fraud and money laundering.
Earlier, it was revealed in court that Bancroft and Mills arranged sex parties attended by porn starlet Suzie Best and other high-end escorts for Scourfield. Exotic foreign holidays, cash bribes and other favours in kind followed between 2003 and 2007.
In exchange for the bribes, the former HBOS banker impressed upon the bank's small business customers to use Quayside.
After the trial, Lloyds said it had assisted Thames Valley Police throughout the process. "Whilst we have fully reviewed customer concerns raised previously, we will review any new concerns on a case-by-case basis taking into account any relevant new information from the trial," it said.
"The trial highlighted criminal actions that bear no reflection on the behaviours of the vast majority of the employees of HBOS at the time or in the group today."