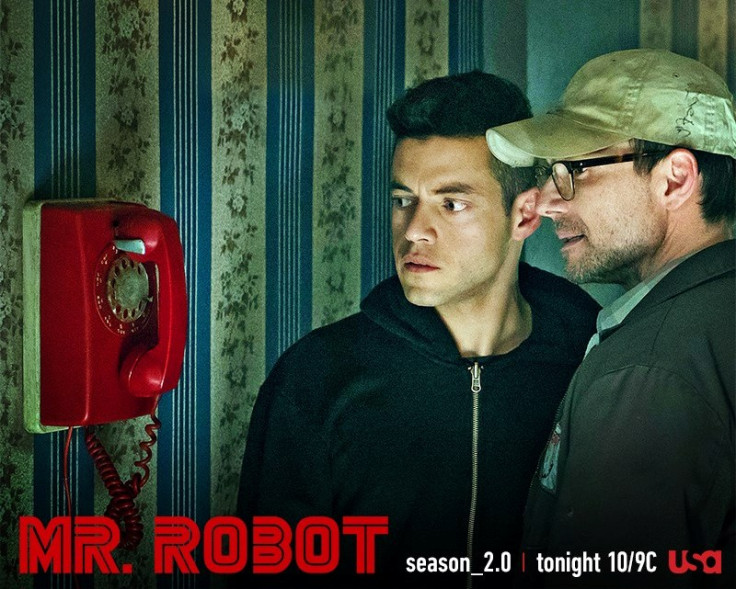 Mr Robot season 2 premiered in a post Five/Nine world, where E-Corp is struggling to cope with the fsociety hack. Elliot Alderson is in self-imposed lockdown to regain control of his mind, with Mr Robot leaving no stone unturned to try and break Elliot's efforts.
The two-hour episode also featured the brutal death of Gideon Goddard, the owner of Allsafe Cybersecurity and teased fans about Tyrell Wellick's whereabouts. In a very subtle way it was shown that Wellick is alive and that he is trying to get in touch with his wife Joanna as well as with Elliot.
Meanwhile, Darlene had taken charge of fsociety during Elliot's absence, hacked into the iHome of E-Corp executive Susan Jacobs, and launched another attack. Besides, Angela is now happy and content with her position in E-Corp.
The premiere ended with Elliot picking up his phone and being greeted on the other end by Tyrell. USA Network has released the synopsis for Mr Robot season 2 episode 3, which teases Elliot's continuing efforts to beat Mr Robot.
Episode 3 is titled, eps2.1k3rnel-pan1c.ksd, which will air on 20 July at 10pm EST. The official synopsis reads as follows:
The promo released for the episode shows Eliot asking Mr Robot about what happened on the night of the Five/Nine hack, and a lot of tense scene. Mr Robot says, "You will co-operate, I will make you!"

Meanwhile, fsociety members deal with uncertainty, as Darlene points out, "If they wanted us dead, we would be dead already!" Can Elliot regain control of his mind? What will be fsociety's next move? To know more keep watching the USA Network's hacker drama every Wednesday.